What You Need to Know about Colorado Soils
Colorado, "The Rocky Mountain State," possesses a wealth of fantastic geoarchaeological and geographic history. This data is used by scientists, architects, developers, and many other interested parties to study our human past, as well as for more modern concerns, like agriculture, aquaculture, and locating the very best sites for human habitation. One of the primary areas of study that applies to residential housing is the study of Colorado soils.
The State of Colorado is lucky to have the majority of the Southern Rocky Mountains within its borders. Additionally, the northeastern portion of the Colorado Plateau and the western edge of the Great Plains also sit within the state. This plethora of landscapes, mountainous, flat, and range, gives Colorado its trademark "red silt" soil and contributes to the phenomenal diversity of soil within the state. You wouldn't think it- but it is incredibly relevant to potential homeowners within the state.
Your soil determines far more than what you can grow on your property- it encompasses your erosion levels (and related costs) as well as the overall stability of your lot/home- something that comes into play in the luxury market as many homes are located on slopes or in high areas overlooking the world. So without further ado, let's look at some of the peculiarities of Colorado's soils- and some of the ways builders, architects, and others involved in the housing industry protect you from the risks involved with building on these types of unique soils.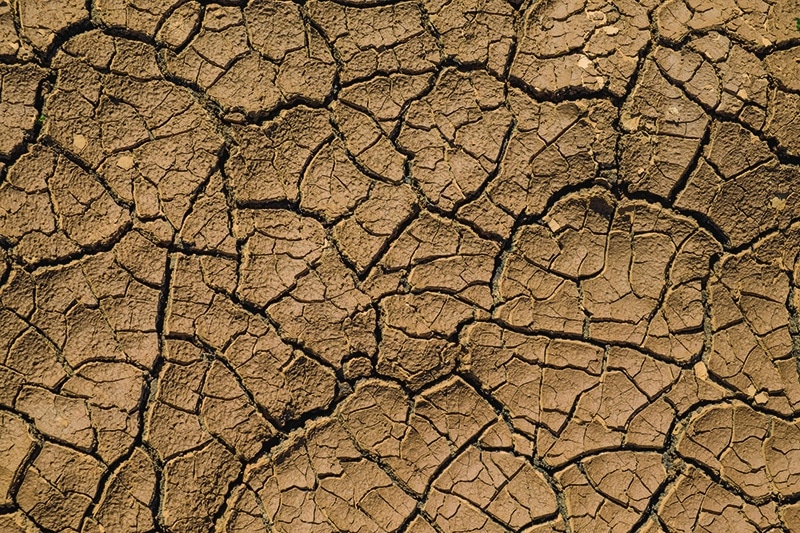 Expansive with High Bentonite Clay
Colorado has a lot of things going for it. A roaring, diversified economy, a welcoming, forward-thinking culture, and unparalleled natural beauty. However, the state is also home to a unique type of risk that may damage your home if not properly addressed- which can take homeowners by surprise, and particularly those who are new to the state and unfamiliar with the lay of the land.
Colorado soil is dry by nature, and due to this, contracts and expands based on its current moisture content. This "expansive soil" can be disastrous for unprepared structures since it can shift and damage foundations as it gets smaller, as well as damage the foundation when it expands again as moisture is added. Think about ice cubes in your fridge and how they affect the ice tray- but underneath your home instead of in a plastic tray.
These expansive soils sit on Colorado's Front Range and Eastern Plains, and are particularly common within Washington, Morgan, and Logan Counties, in the NE corner of the state. The only part of the state with moderately expansive soil is the eastern half of El Paso County, which still counts almost half of its soil with moderate swelling potential.
This means that the soil that sits under many Colorado homes can grow and shrink by as much as 10%- depending on the water content within the soil. This imparts substantial stress upon the structure of your home, including the foundation, and can cause all sorts of damage, including foundational shifts, basement cracks, as well as follow-up damage to the structures that sit above the surface- like your home or the other buildings that rest on your property.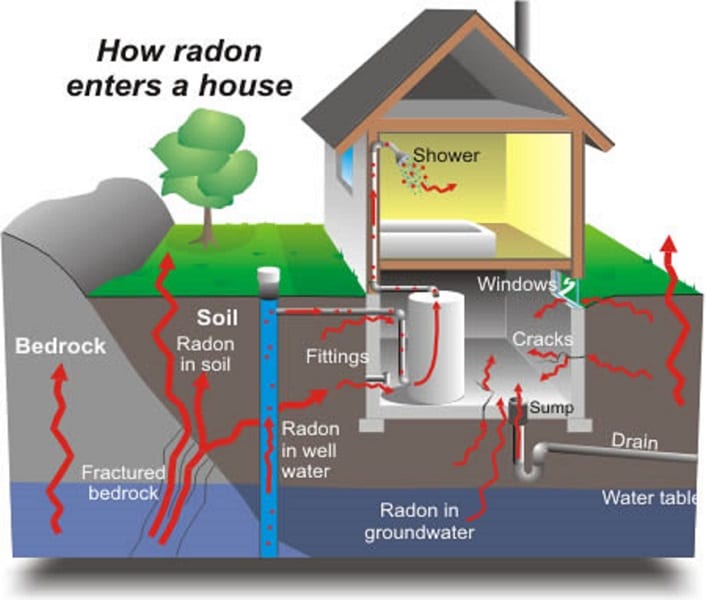 Radon Gas in Colorado Soil
Radon is a radioactive gas that occurs naturally that comes from the breakdown of uranium within the soil. It then moves up through the soil into the atmosphere. High levels of radon have been found in every state in the US, and in all corners of the state of Colorado, with roughly half of the homes in Colorado seeing radon levels higher than the EPA recommended action level of 4 picocuries per liter.
Fast Radon Facts:
-Radon comes from granite deposits that contain uranium that seep out through the soil.
-Your home may sit on radon's path from the soil into the atmosphere.
-Your home is typically warmer than the surrounding soil and has lower air pressure, which can move gases from the soil into your home.
-Radon often gets into your home through spaces in the slab and your basement walls, foundation/wall cracks, openings around drains, around construction joints and plumbing, or through crawl spaces or well water with high concentrations of the gas.
You can find a map of Radon zones within Colorado, here.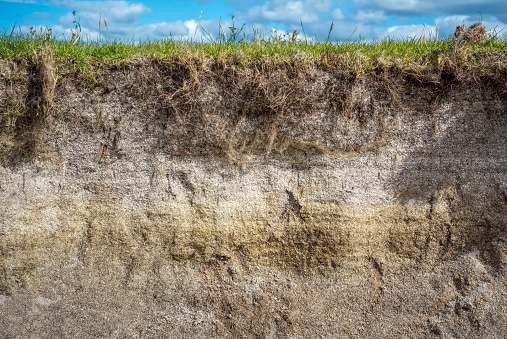 Sandy Soil to the South of Denver
The soils of Colorado are a mix of three different particle sizes- clay (small), silt (medium), and sand (large). For instance, on the Front Range, most homeowners have heavy, dense soil with clay- which makes it harder to plant in and work with. South of Denver, you often find sandy soils- which also presents its own unique challenges, mainly the fast-draining nature of the soil and subsequent reduction in soil stability.
As a potential homebuyer, you're probably not too interested in, or possibly not even capable of determining which soil is best- and safest- for you and your family. And that is 100% ok. After all, most of us don't climb up on the roof and check the shingles, or do high-level water tests in the surrounding lakes and streams around our Colorado luxury homes.
This brings us to our next point: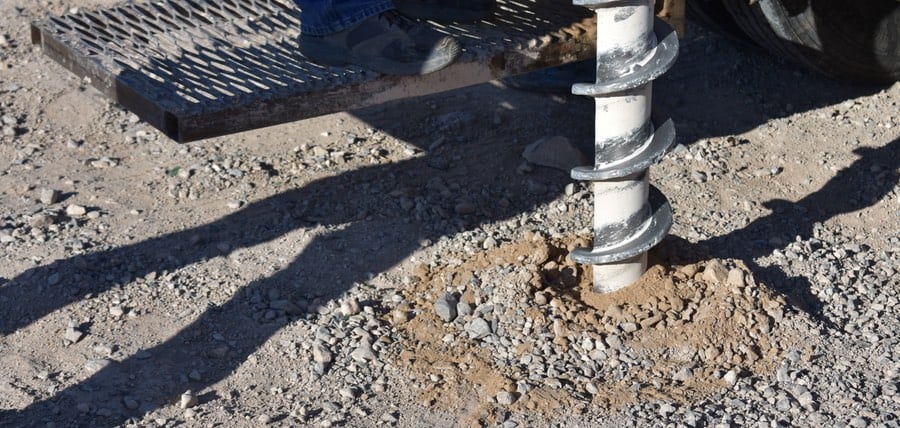 The Importance of Soil Tests
As demonstrated above, the soil can underneath your custom or luxury home can play a vital role in the home building process, either during site selection, construction, or worst of all after you've lived in the home for years- exposing yourself and your family to unnecessary health and financial risks. For instance, if you build on a patch of radon-emitting soil, you could suffer serious health consequences, or if you build on loose or easily compressed soil, and you don't use the proper building techniques or foundation supporters, you can end up with a cracked and crumbling foundation- costing you big bucks down the line.
Who Does Soil Tests in Colorado?
Soil engineers are responsible for performing soil testing. They work independently, or as a part of the team of architects, builders, or contractors that complete your luxury home. They are known as "geotechnical" engineers and need to complete several forms of advanced study and certification before being hired, typically including civil engineering degrees, licensing in Colorado, and the ability to pass the NCEES or "National Council of Examiners for Engineering and Surveying" Fundamentals of Engineering test.
These engineers bore holes into the soil around your home and take samples, then test them to determine how suitable the soil is for building. They will usually do this before, during, and after the construction process, and often even after construction to ensure the soil is still safe. They also make recommendations as to the most effective methods to overcome any present issues, including building extra drainage, soil grading, and foundational supports. After this step, the soil engineer prepares a report to the property owner or homeowner, as well as the firm in charge of building the new home.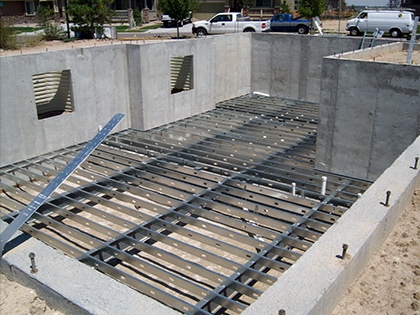 The Importance of Structural Floor Systems For Preventing Soil Expansion or Swelling
A structural floor system is a type of foundation used to build upon soils that face a medium or high risk of soil swelling or expansion. Due to the fact that standard slab-on-grade systems are a single, unified system, they can be prone to cracks or other problems- and very costly to replace the entire slab. Structural floor systems are built using a beam and joist system that connects directly to a wall, with floor sheathing laid above the joists. This allows for a lower amount of structural disturbance should the soil expand.
Are you interested in learning more about how our team of professionals overcomes soil challenges to build safe, soil-resistant luxury homes in Colorado? Check out our website for more information, or reach out to us on Facebook or Twitter– we'd love to hear from you!
-TS Homes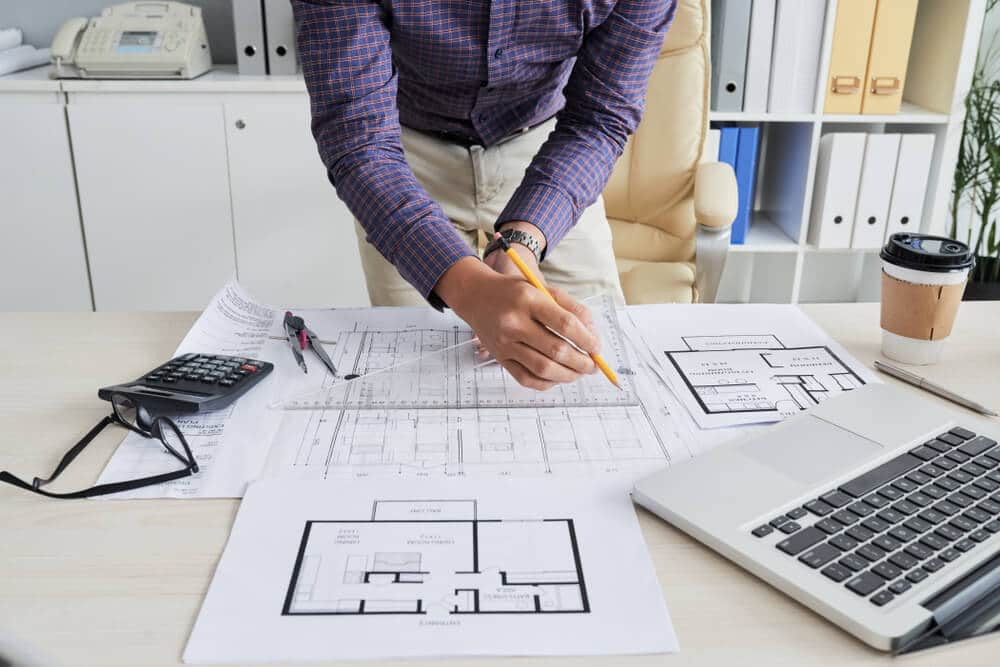 Found the perfect lot? Already own land? Call us today to schedule your free feasibility estimate! Know your total project cost before you commit to any decisions. We pride ourselves on a customer-oriented experience, always putting your needs first. You can reach the Thomas Sattler Homes Sales Team at <a href="tel:7204493562″>Call (720)449-3562</a> or online at ThomasSattlerHomes.com.