1. Selecting a Home Site
: we are an "on your lot" builder and can assist you in locating the perfect lot for your new home. If you already have a home site, we can move quickly through our "Intelligent Process" and it begins with a complimentary consultation on your lot.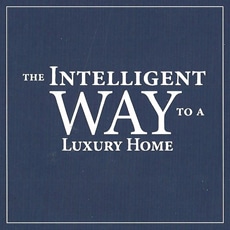 2. Choosing your new home design: Select a floor plan from one of our (4) collections. Each collection has different qualities that make suited for different homes sites and neighborhoods. One of our team members will assist you in determining which home plan will work best for your home site.
3. The Agreement: Once you have selected a home site and have determined which of our plans works best for you, we will formalize the details in our Agreement to proceed. Many of our homes feature flexible options for bonus rooms, tech centers, outdoor living spaces and more. We provide you the ability to make certain limited semi-custom additions and changes to our plans and the Agreement process formalizes this process.
4. Personalizing your home: Once you have chosen your new homes design and we have a final plan, the fun begins. You will visit our state-of-the-art- design center which we call the "Experience Center". This is where you will select all of your interior finishes and upgrades, and adding all your "Personal" touches.
5. Building your Dream Home: Once all the interior finishes are complete, our team will initiate the next steps to bring all your hard work together. We will start the engineering process on your plans and once there ready we will submit them to the proper building departments for all the necessary permits. When permits are in hand, it's time CELEBRATE…WE ARE BREAKING GROUND!
6. Living in Intelligent Luxury: Welcome Home. This is where our superior customer care really surfaces. You will find our 50-point quality inspection ensures your homes is everything you dreamed of. So not only will love where you live, you will have a timeless home you will love for years to come.

We can make your home a reality.
THOMAS SATTLER HOMES | THE INTELLIGENT WAY TO LUXURY LIVING 
3535 S. Platte River Drive, Unit F, Englewood, CO 80110
303-771-5995 ⋅  INFO@SATTLERCOLORADO.COM