The past year has proven, without a doubt, that home offices are an indispensable feature of a well-appointed home. After all, if you can't work from home in peace, manage your portfolio, or print, scan, and Zoom call your days away, how are you going to pay the mortgage on your luxury home? Unless you're lucky enough to own your property outright, that is.
But sometimes, one office just isn't enough. In the past, it might have been possible to get by with a single office, as the majority of households received income from a single earner. These days, with dual-income families being the majority, it's important that each individual has their own space to create ideas, stay in touch with colleagues, and perform the day-to-day minutiae that is the hallmark of our professional lives. With that in mind, let's look at some of the creative solutions you can use to get the most of your second home office.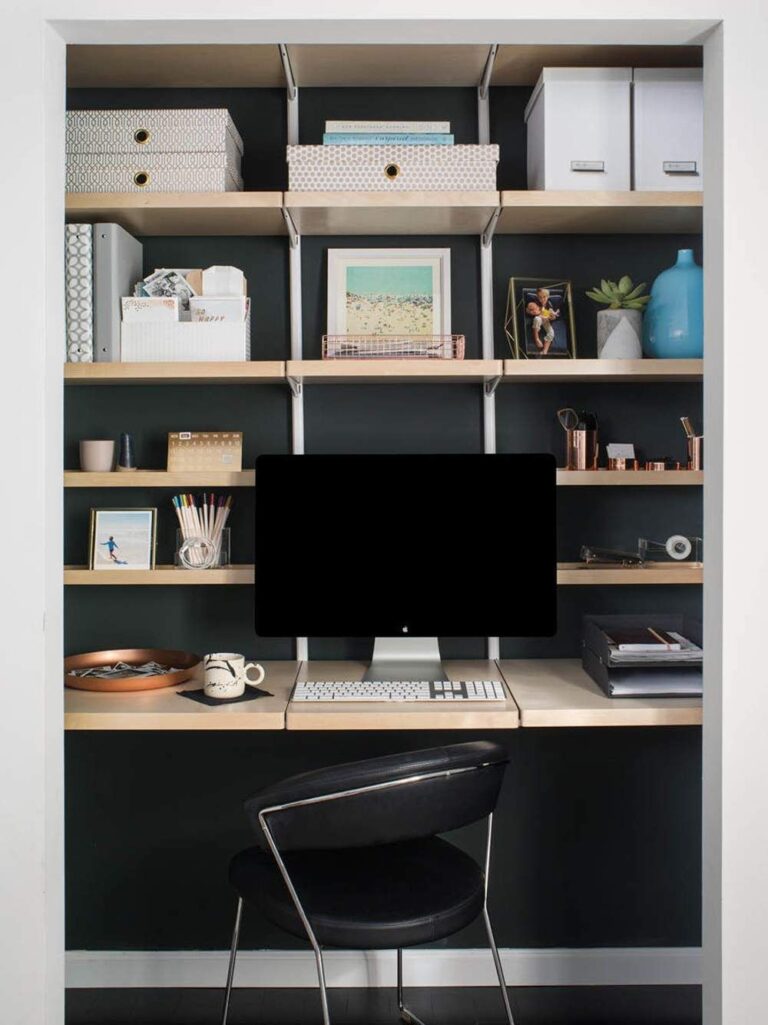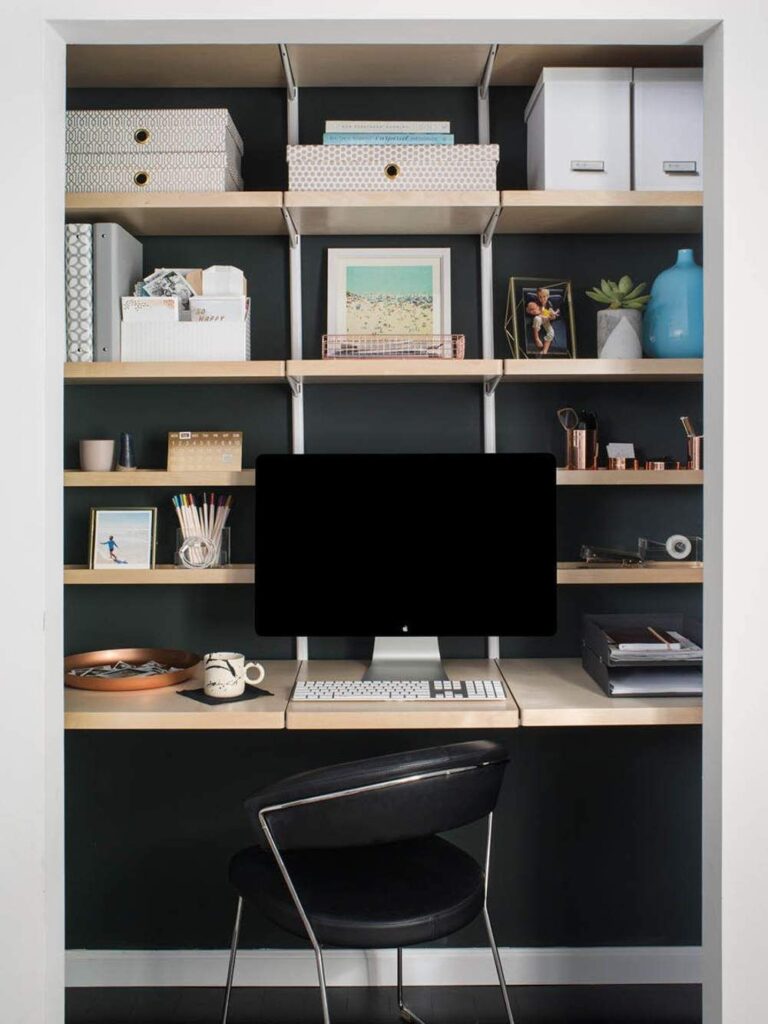 Reach-in Closet System
A purpose-built reach-in closet can help you reach that perfect level of functionality and fashion in your second home office. Reasons you should consider the addition of a reach-in closet include:
-Getting the most out of your limited office space with several places to hang clothes or other items, adjustable drawers and shelves, accessory racks, and hampers.
-The ability to install drawers that feature soft-close mechanisms, elaborate exterior decorations and fixtures, dovetail construction, and undermount slides.
-This space is fully customizable- including the ground and walls of the closet, which you can cover in tile, hardwood, or any other building material that complements the overall aesthetic of your second home office.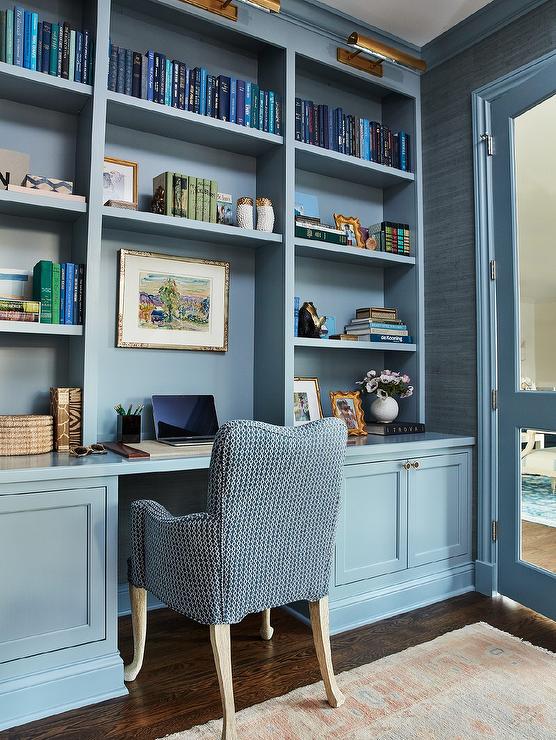 Built-in Desk
If you're working from home, it's important to have a desk that matches up with your desk at your primary office. This makes workflow and bill-related tasks like paying bills or writing emails just as easy as they are at work. Built-in desks come in a wide variety of styles, shapes, and sizes, and can be fitted to your needs. This includes minimalist steel or other metal desks with space for a mouse, keyboard, and monitor, all the way up to luxurious mahogany or oak desks with plenty of drawers to hold all your papers, pencils, bills, invoices, and other work-related materials.
Remember that above all, before design considerations, your desk needs to be functional. It's one thing to have a beautiful glass and steel desk that looks like something out of the latest sci-fi thriller, but quite another to have to actually use that desk and be productive each day. Your best bet is to find a balance between the practical and aesthetic qualities, thus giving you the best of both worlds.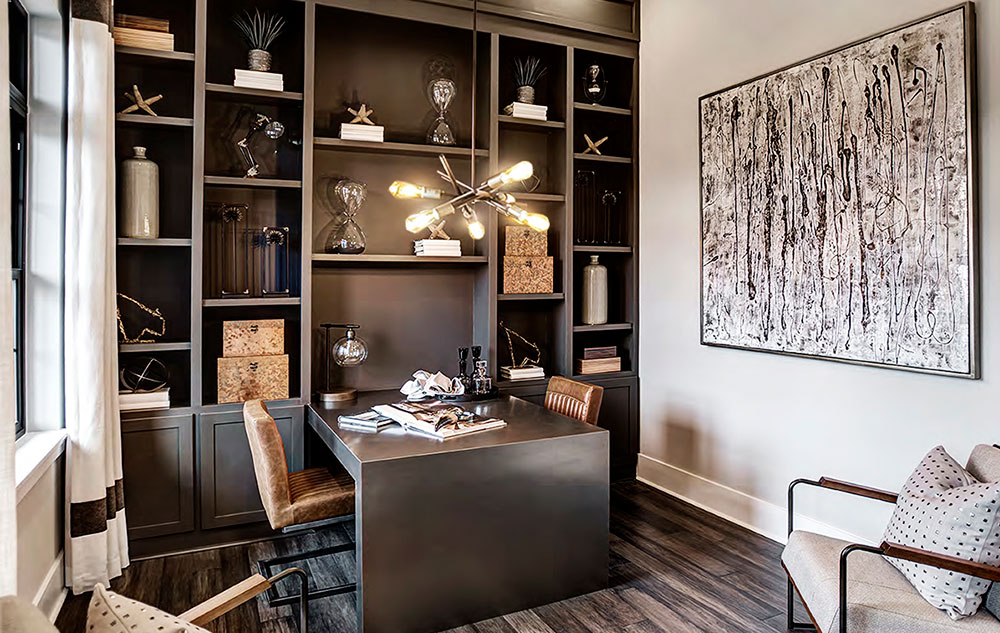 Second Office Lighting
The type of light used in your office is more important than you think. Whether you've got natural light, artificial light, or light that's bright and blue or dim and yellow- your office lighting can have an outsized effect on your mood, creativity, and productivity. According to Star Davis, WeWork's global lighting team leader, "There are a lot of interesting studies around the nature of your environment and how it affects your brain's ability to perceive and function in different ways."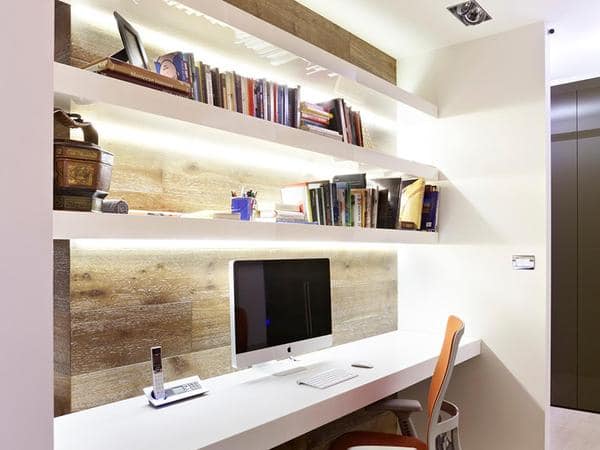 Led or Fluorescent?
When it comes to office lighting- you've got two primary choices- LED or fluorescent. Since you don't really need to worry about large-scale cost concerns, and you want your home office to be as comfortable as possible- we would recommend you go with LED lights- that will save you from dealing with the multitude of problems that come from fluorescent office lights, like flickering and the eerie light they give off. LEDs offer a better quality light for daily use, a longer lifespan, and a reduction in energy use- which is always nice.
As far as lighting fixtures- the sky is the limit. Some designers/homeowners choose to use the same design line that runs through the rest of the home- that means you'll find the same lighting motifs in your kitchen, mudroom, living room, and office. Of course, you can always go a different way and add unique office light fixtures- think classic office lighting like this famous green glass lamp you so often find in home offices.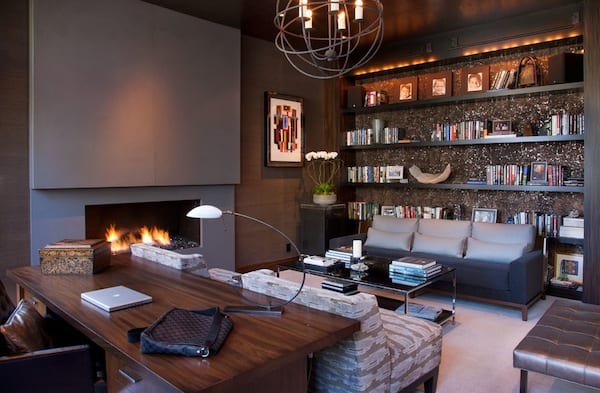 Comfort-focused Styling and Furnishings
Your office doesn't have to be all work and no play. Modern office designs, in particular, take comfort into account- with many modern CEOs choosing plush couches, beautiful views, and various comfort-focused accouterments over the traditional, fully function-focused office- replete with hardwoods, uncomfortable chairs, and an attitude meant to impress and intimidate rather than welcome. There are several ways to make your desk/office space more comfortable, including:
-Height-adjustable workstations that allow you to choose whether you sit or stand while you work.
-Plant stands to give your office a greener feel, offering up all of the multitudes of benefits that come with houseplants in your home- and office.
-Espresso or adult beverage bar, for early mornings and late nights spent working away.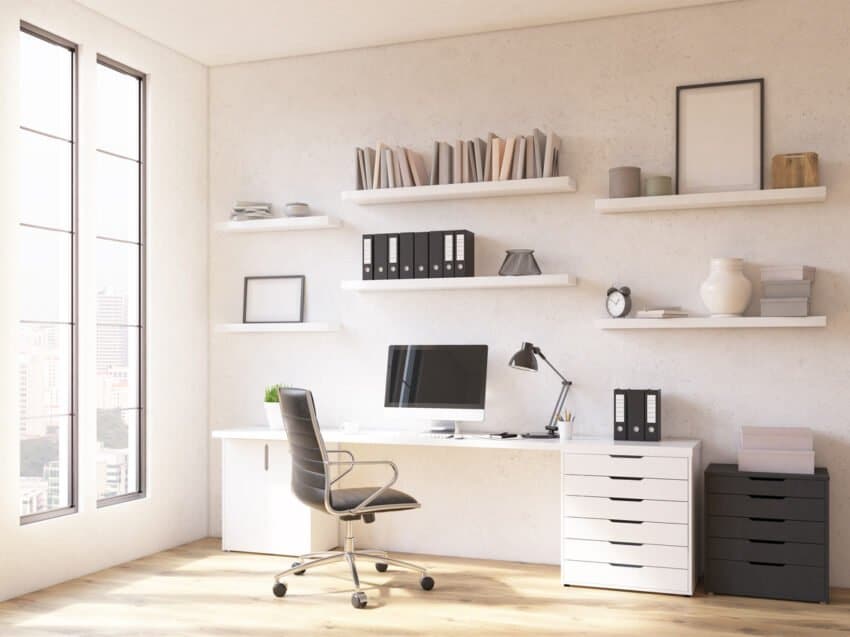 Storage/File Cabinets
While most of us have migrated wholeheartedly to the digital space for our filing and record-keeping needs, there are still many important documents that we need to keep physical copies of, including property deeds, birth and death certificates, insurance policies, tax-related docs, and many others. You may also need storage space for various work-related items, computers, printers, cables, paper, etc.
These storage spaces and file cabinets for your home office should also reflect the design elements of your office and your home as a whole. For instance, if you've got a lot of hardwood in your office, maybe opt for a storage system or file cabinet that reflects that fact. Or if you've decided to go with a more minimalist approach, a recessed/hidden filing storage/cabinet solution might work better.
Remember that your office is more than the sum of its parts, and achieving that effect relies upon your ability to choose elements that complement and lift each other up, rather than clash and create the opposite of your desired effect.
Your second home office needs to be a few things- it needs to function well at its intended purpose- getting work done. But beyond that, it also needs to fit in with the rest of your home, not clash, and ideally add another level of gravitas and class to your already magnificent luxury home. Since most of us spend a lot of time at work, doesn't it make sense that we would want our home offices, first, second, or third, to be as efficient, functional, and beautiful as possible?
So, what do you think? Did we miss anything? Let us know on our Thomas Sattler Homes social media pages- you can reach us on Twitter or Facebook– we'd love to hear from you.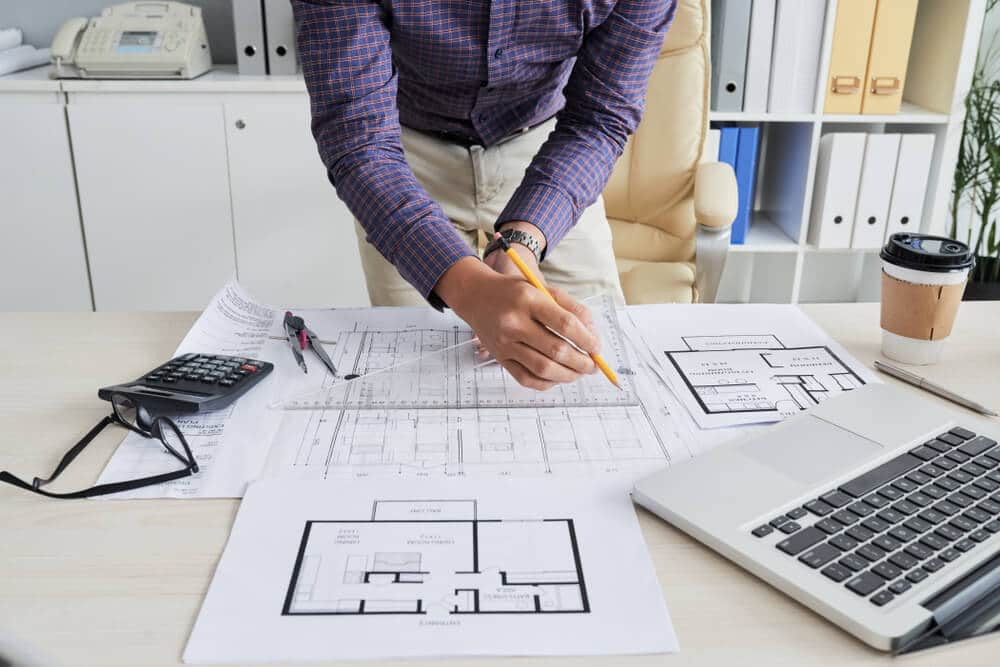 Found the perfect lot? Already own land? Call us today to schedule your free feasibility estimate! Know your total project cost before you commit to any decisions. We pride ourselves on a customer-oriented experience, always putting your needs first. You can reach the Thomas Sattler Homes Sales Team at <a href="tel:7204493562″>Call (720)449-3562</a> or online at ThomasSattlerHomes.com.