Are you tired of running out of storage space, despite the fact that you're not exactly living in a studio apartment? No matter how much space we have, it often seems like it is not enough. Clothes, shoes, toys, furniture, or whatever else seem to pile up in random places, cluttering your home and reducing your ability to find what you need, when you need it.
If this quandary accurately describes your current circumstances, perhaps it is time to optimize your closets? Here are a few simple ways you can remedy the situation for a magnificently decluttered home. We'll also focus on how you can improve the look, feel, and comfort, and livability of your home at the same time with luxury closet features. After all, if you're gonna organize, organize in style.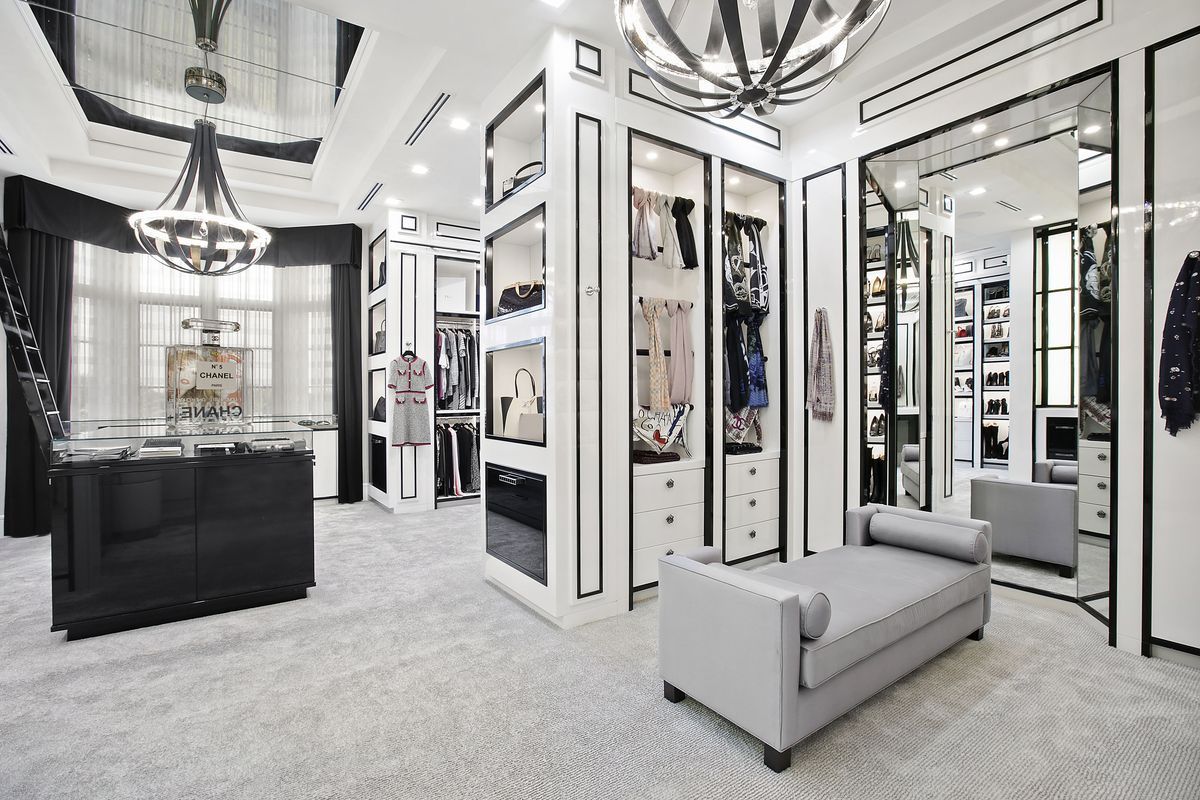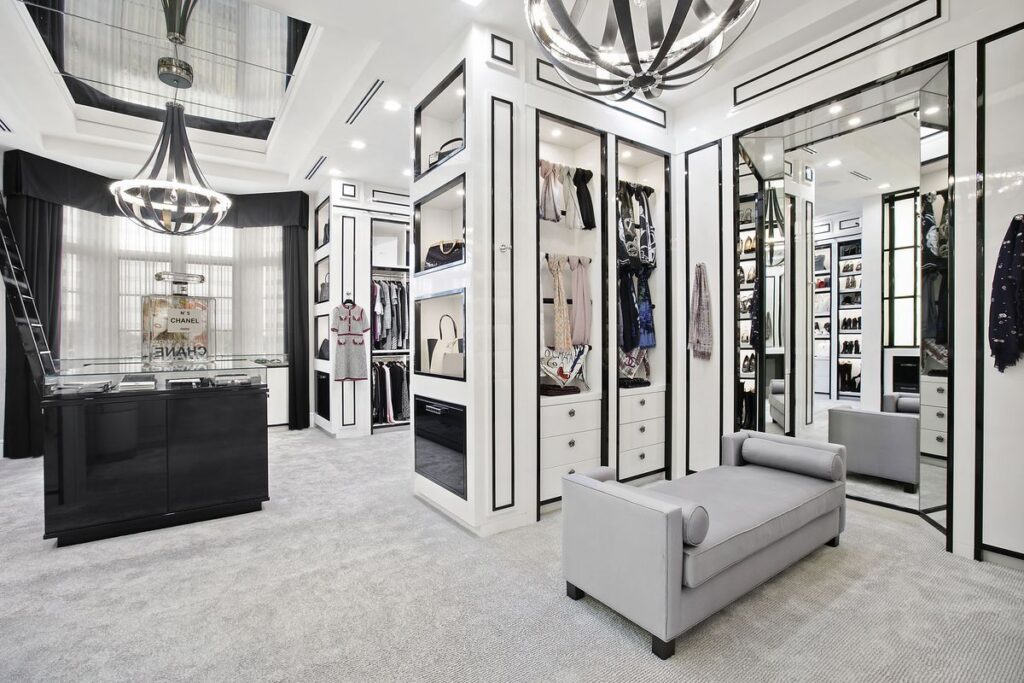 Custom Features
There are numerous ways to differentiate your closet from the rest. Let's look at some of the opulent custom features you can use to turn your closet from ordinary to extraordinary.
Dresser Island
When you think about a closet in the finest luxury homes, you're probably thinking of a large space, with a dresser island in the center of the closet. Much like kitchen islands, dresser islands have become de rigueur when it comes to high-end homes. The countertop space and extra storage offered by dresser islands can help you start your day in style, and will add sophistication to your closet space that can help add to the resale value of your home down the line.
Dresser islands follow many of the same design cues as kitchen islands- that means you can use quartz, granite, marble, or other stone for a slab countertop, or you can use traditional wood- ideally, with an eye to the overall design line you're presenting in the closet or your home as a whole. You've also got the opportunity to use custom-made inserts, upholstery, and finishes to make your dresser island fit your unique style- the choice is yours.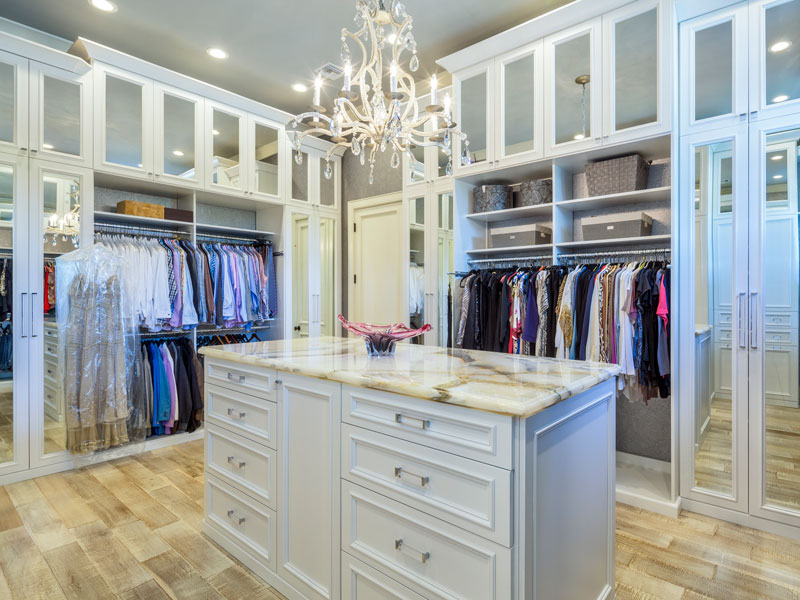 Storage Hooks
The storage hooks in a luxury closet need to be far from ho-hum and utilitarian. It is important that they match the design aesthetic presented within the closet, and ideally follow the same design line that runs throughout your entire home. Luckily, hooks come in all shapes and sizes and are fabricated from a variety of different materials to meet your needs, including stainless steel, brass, wood, fabric, cedar, acrylic, ceramic, glass, and a whole host of other options that will match your closet's design aesthetic perfectly.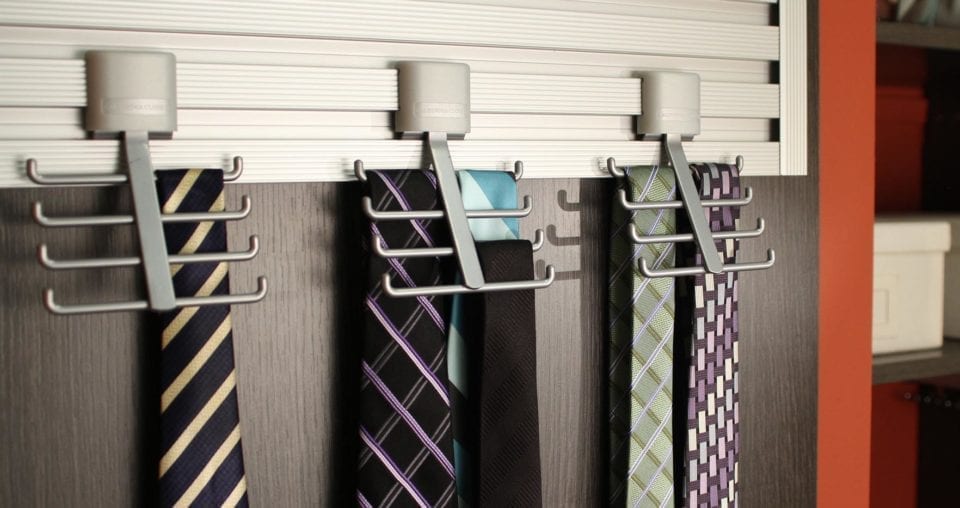 Drawers
Drawers are more than just a place to store your folded-up clothes or belongings. They are pieces of decorative hardware, which can add brightness and a luxe feel to a room. For instance, rather than simple wooden drawers, you may perhaps decide to go with some more intricate- like drawers with unique detailing like metal, inlaid Mother of Pearl, or Swarovski crystals.
But the customization options don't stop there! Consider getting specialty etched glass doors and drawer inserts- either printed or back-painted. Or perhaps change the feel of your closet space with tactile surfaces like leather countertops or shelves- seeing is great but feeling is believing.
That's not to say we can ignore the visual aspects of your closet. You can use metal accents to complement the existing design aesthetic of your home- so when someone sees your closet they're aware that the look and feel of your home did not happen by accident. To further magnify this effect, make good use of lighting to emphasize the appeal and function of your designs- things like lighted closet poles, toe-kicks, or shoe shelves can accomplish this feat with ease.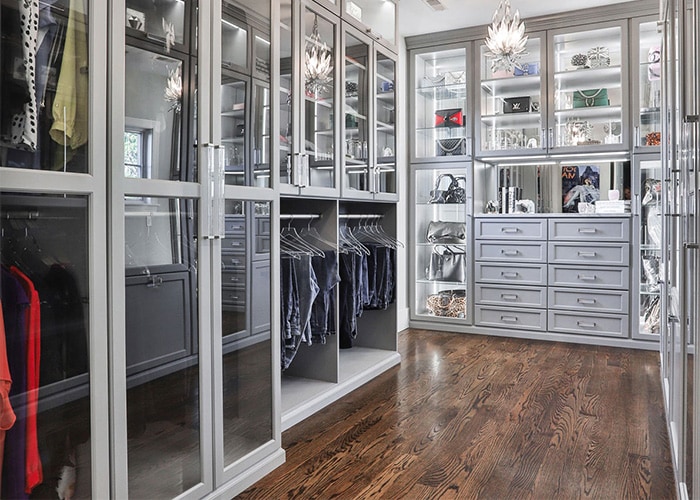 Purpose-Built Storage Racks
Nothing quite says "you've made it" like dedicated shelf space in your closet for your favorite toys, trinkets, or other unique items. Of course, you'll have space for your shoes and clothes, but what about a purpose-built area to hold your watch collection? Or maybe your luxe assortment of Hermes, LV, and Coach purses? You're limited only by your imagination, and the extent of your collection- other items could include hats, belts, ties, cufflinks, and anything else you want to display prominently within your closet.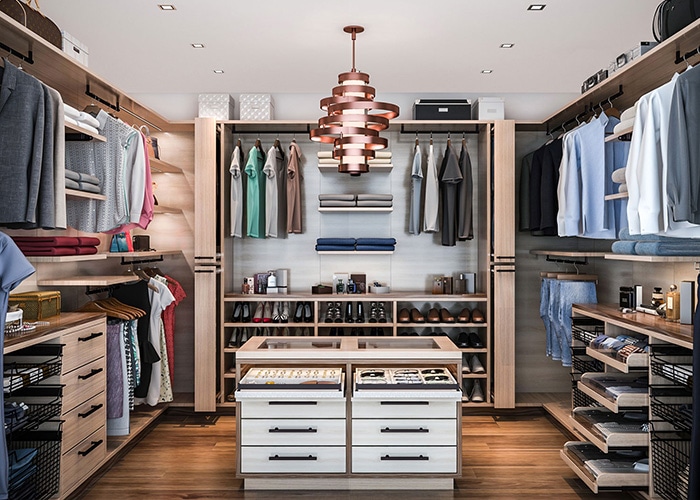 Customized Benches
A custom bench can help your closet serve a dual purpose- not just as a place to store your stuff, but also as a dressing room where you can find some peace and get ready for the day ahead. You could choose to have a simple wooden bench, made of oak, mahogany, or teak- or you could go for something a little more elaborate- maybe a fully upholstered leather bench, complete with a custom-upholstered backrest and cushion, specifically designed to fit your closet's overall look.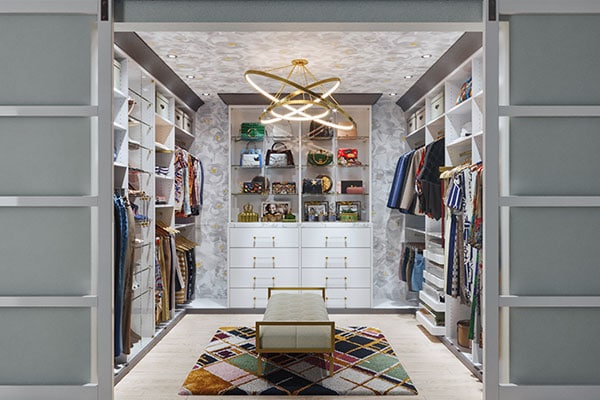 Hidden Treasures
Everyone likes secret rooms, passageways, and storage spaces for hidden treasures. Such features scream extra-ordinary and add a touch of mystery to what would otherwise be a simple room, closets included. There are a few ways to accomplish this. You could install a hidden safe for your valuables in a wall behind a secret door, picture frame, or other obscuring feature. Many high-end homes also keep their security monitoring systems inside or adjacent to the master closet- giving you access to video feeds, status alerts, and other critical pieces of data to help you protect you and yours.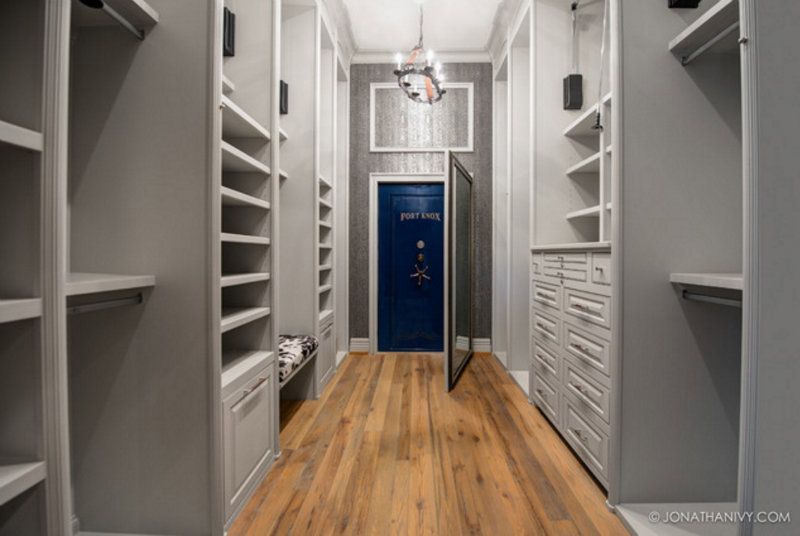 Walk-Up Coffee/Juice/Beverage Bars
Coffee, juice, and other beverage-based bars are not the exclusive domain of your kitchen or dining room. Sometimes you don't want to climb down the stairs, all the way, just to the kitchen to grab a piping hot espresso or your evening night-cap. Install a walk-up bar for whatever beverage suits your fancy, whether it's coffee, wine, beer, or other adult beverages, or green juice if you're more health-conscious.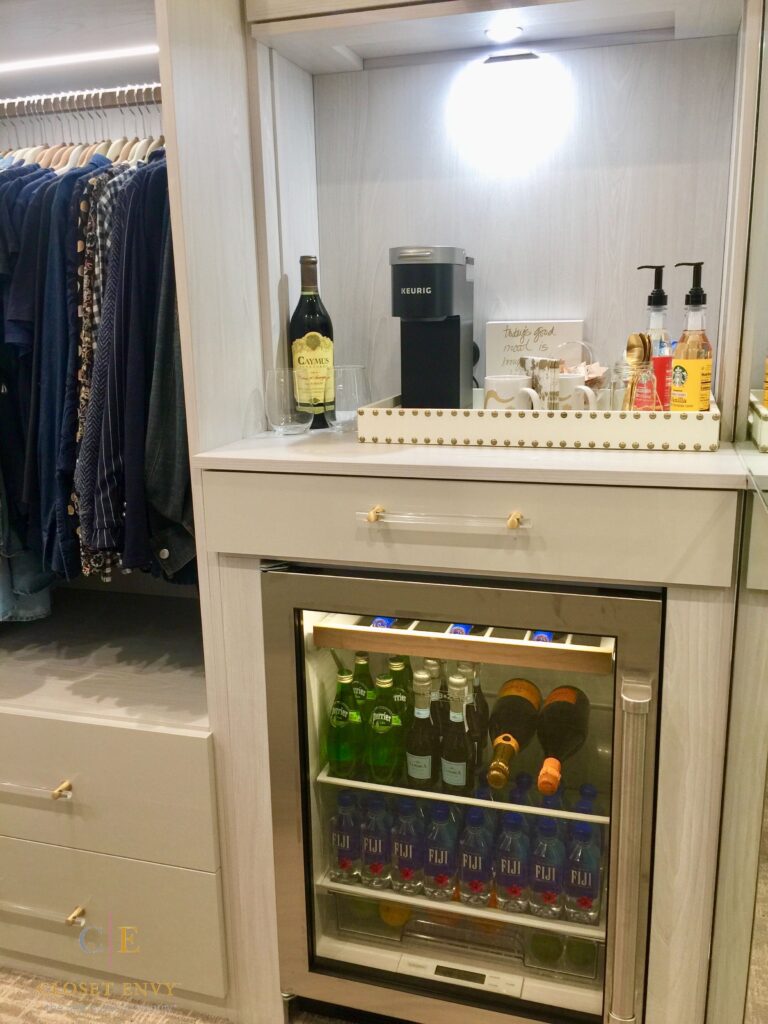 Display Lighting
Lighting systems are crucial when it comes to framing your closet in the right way. If the lights are too bright, too dim, or placed poorly, they will drown out an otherwise beautiful picture. Conversely, the right LED closet lighting can frame your luxury closet in a way that is reminiscent of the finest luxury properties. When deciding how to light your closet, you've got a wide variety of illumination effects to show off your well-appointed closet. Various luxe closet lighting options include under-shelf tape lights, rope lights, focused puck lights, or below/above cabinet illumination effects- all available in a variety of colors from a warm yellow to an effervescent blue or red.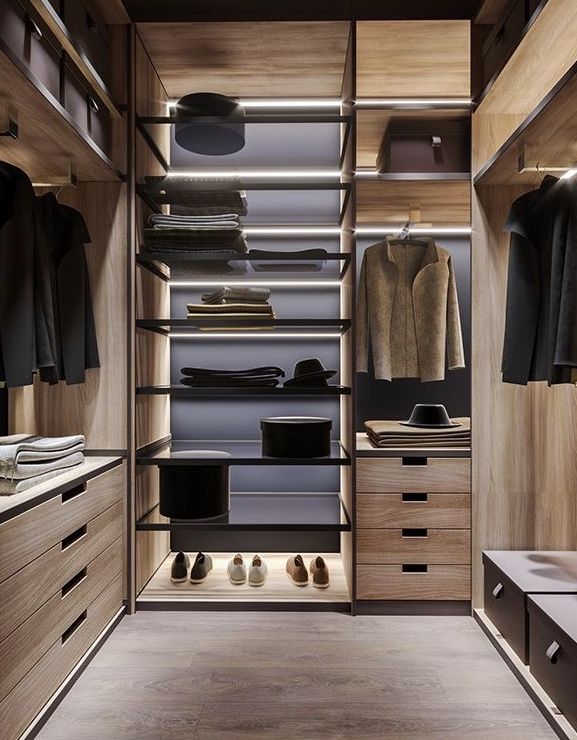 There are many ways to turn your closet from good to grand. Whether you're adding marble accents, a secret safe, or a luxuriant bench, it all comes down to you- what makes you happy and ready to take on the world while you're getting ready. The only hard and fast rule is that your closet should meet your needs- whatever they are. If there's a feature or focus you felt we missed- reach out to us on Facebook or Twitter! We'd love to hear from you!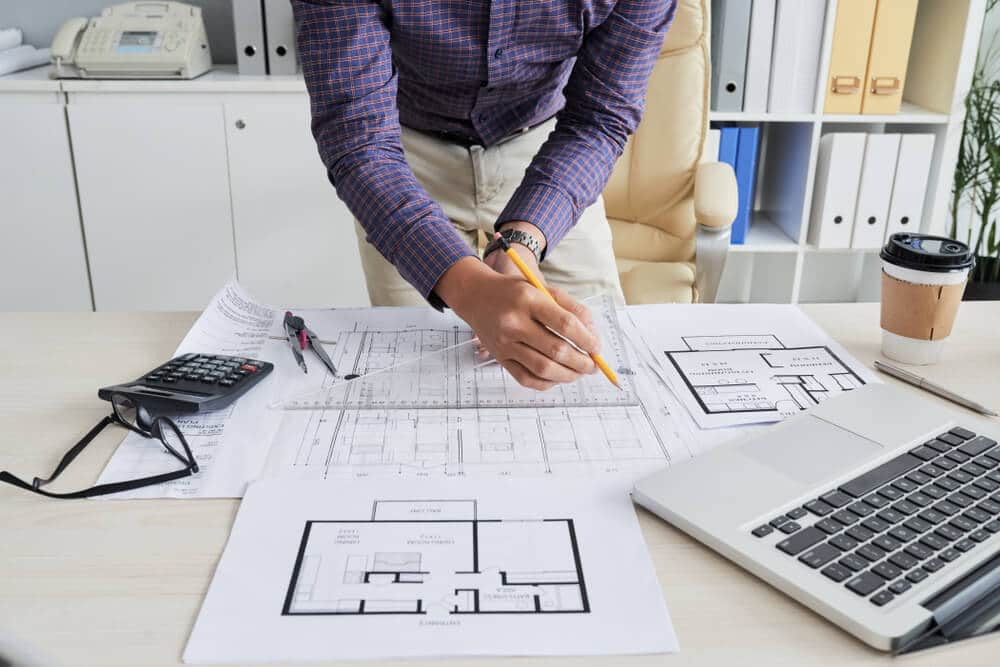 Found the perfect lot? Already own land? Call us today to schedule your free feasibility estimate! Know your total project cost before you commit to any decisions. We pride ourselves on a customer-oriented experience, always putting your needs first. You can reach the Thomas Sattler Homes Sales Team at <a href="tel:7204493562″>Call (720)449-3562</a> or online at ThomasSattlerHomes.com.