tips and trends
Top Architectural Trends of 2020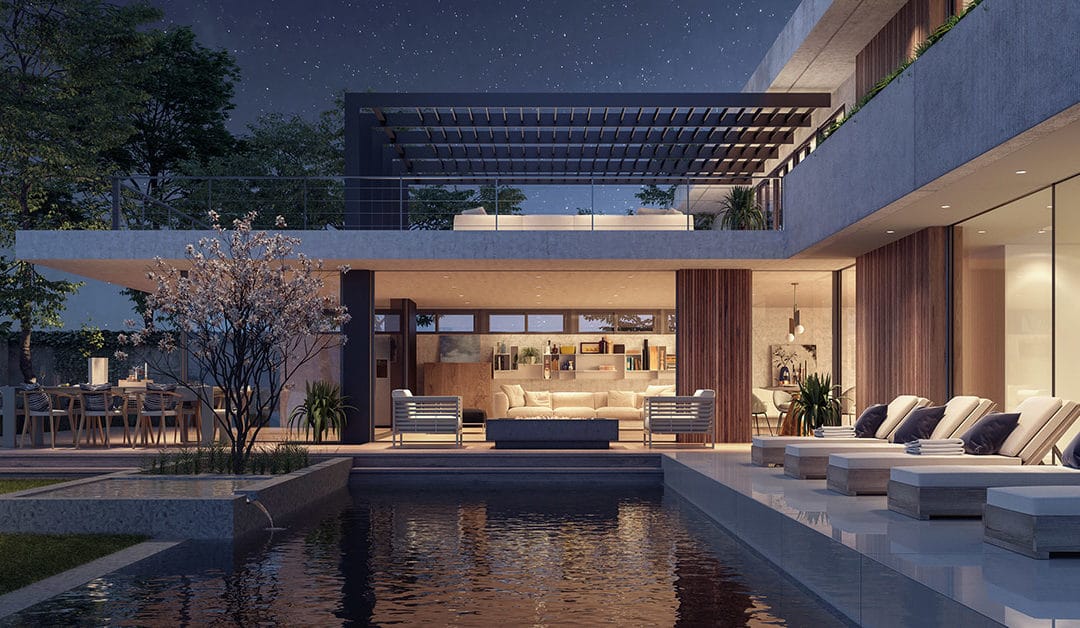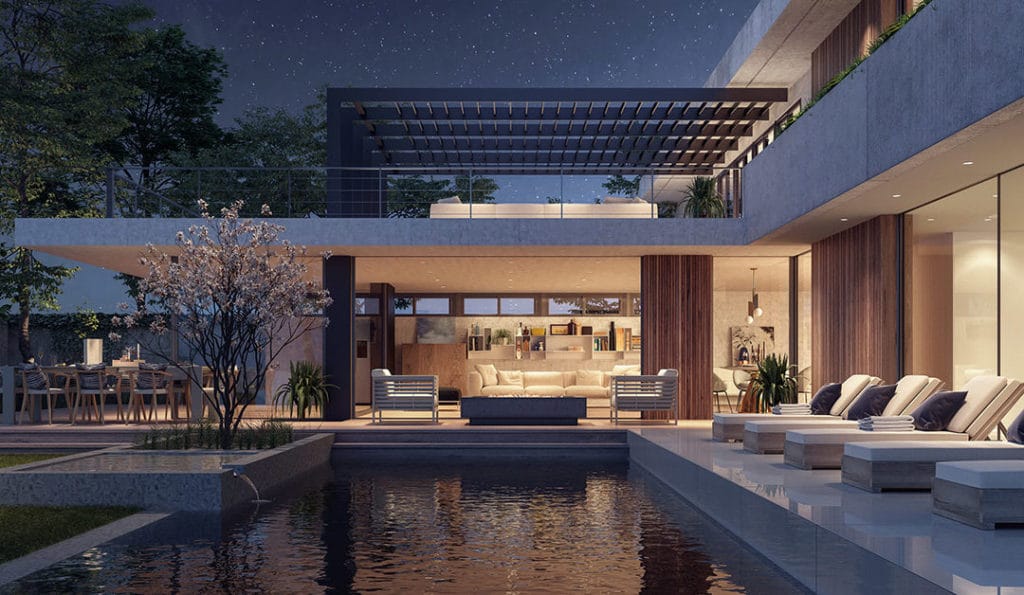 2020 is shaping up to be an eventful year- and not just in the news. Designers, architects, and home builders across the country are adopting new methods and features that will change the way we live, eat, and play. Let's examine some of the top architectural trends for 2020.
Embracing Outdoor Living
Historically, many homebuilders have treated outdoor spaces as an afterthought, even in luxury homes. Even if they chose to focus on the outdoors, many firms put design considerations before practical usage. One of the biggest sea-changes we are going to see in 2020 is the embracing of formal outdoor spaces that turn your yard into a true extension of your home, with all of the amenities and design acumen that you'd expect from your kitchen, living room, or indoor rec rooms.
The outdoor movement in 2020 is a culmination of decades of change in the residential housing sector. The trend started with more well-appointed patios and decks, usually as a complement to an outdoor BBQ or pool. Today these spaces have developed into full multimedia, and living spaces replete with refrigerators, kegs, wine bars, TVs and movie screens, Wifi and internet hookups, and all of the creature comforts luxury homeowners have come to expect from the interior spaces in their homes.
While most Americans use their backyard primarily during the summertime, the growth and sophistication of outdoor amenities has led to a variety of options that will be popular in 2020, including outdoor fireplaces, fire pits, freestanding gas/electric heaters, and covered awnings and porch enclosures that make sitting outside on a snowy Christmas morning a magical experience, rather than an effort in cold endurance.
Many outdoor spaces will become extensions of the home rather than an afterthought- think hacienda style courtyards in the middle of homes, or indoor gardens where families can grow produce and herbs. The overarching idea behind outdoor living from a design standpoint is to embrace the natural world, rather than fighting against it. In the process of doing so architects are able to improve the aesthetic quality of a home, and its livability.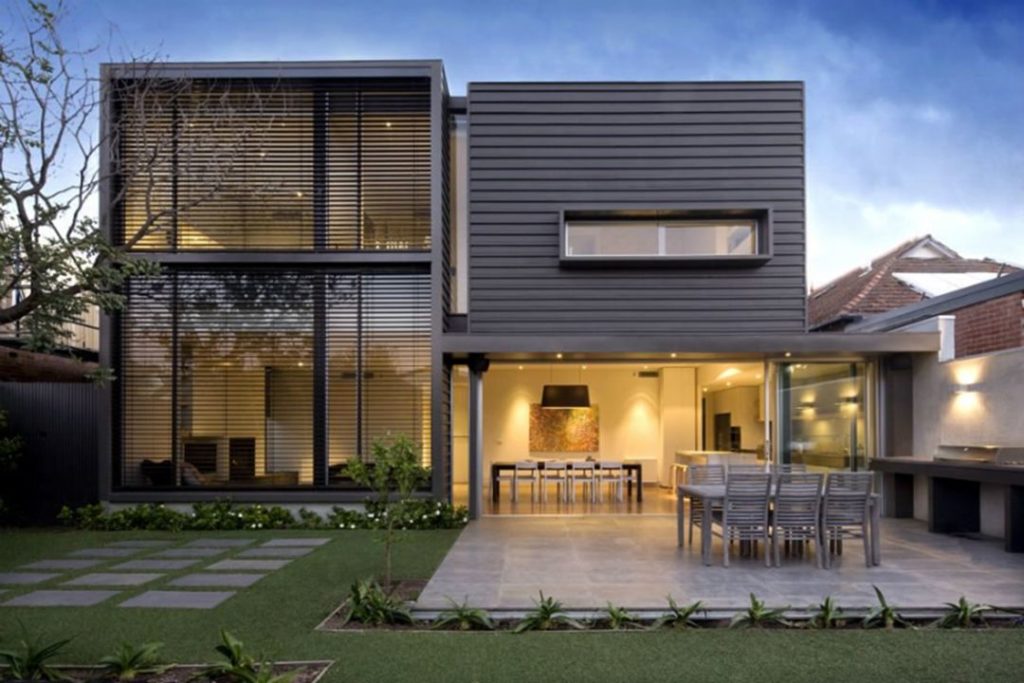 Zen Spaces
Meditation and mindfulness are becoming part of the everyday routine for millions of Americans. Even if you're not into the whole meditation thing, quiet spaces in our often raucous homes are becoming quite the hit, particularly in the upscale market where custom home owners and builders have the space and freedom to create zen/quiet spaces. Zen areas are most comparable to the traditional home office, but oriented towards quiet reflection rather than work.
While reduction of noise and distractions is the primary goal of a quiet room or meditation room, they also serve as places to highlight decorative and design trends. In 2020 expect to see cream or light colored walls, minimalist furniture and fixture choices, and natural lighting within the confines of Zen rooms across the US.
The goal is to create a mood using light, design, and sound, one that allows people to shed the cares of the world outside and take a breath. One aspect of zen spaces that appeals to many homeowners is the fact that they can easily be repurposed- the minimalist nature of a zen room means that it can easily be converted into another space, like a home office, game room, storage space, or any other reasonable conversion.
Sustainability, Energy Efficiency, and Green Building
Like the other 2020 architectural trends on our list, sustainable architectural design has been gaining steam for quite some time, and shows no signs of slowing down anytime soon. As Americans become more cognizant of their effects on the environment, and as electricity and water costs rise in many cities, green building and sustainability-minded home features will become a much larger presence in all of our homes- from multifamily apartment units to the finest single-family homes. Landscaping maintenance, water, and energy costs are among the highest ongoing expenses faced by homeowners. They can also be time consuming, especially if you don't hire outside help to manage your outdoor spaces.
These two issues can be resolved relatively easily through the use of green landscaping and/or xeriscaping techniques. While these methods were developed primarily for use in saving water in the West and Southwest United States, they are being adopted across the country for a variety of economic and environmental reasons. Actions like replacing sprinkler heads with more efficient models, using eco-friendly environmental lighting, and reducing the use of pesticides and chemicals in your yard all fall under this trend- and definitely expect to see many more homes with solar panels in 2020.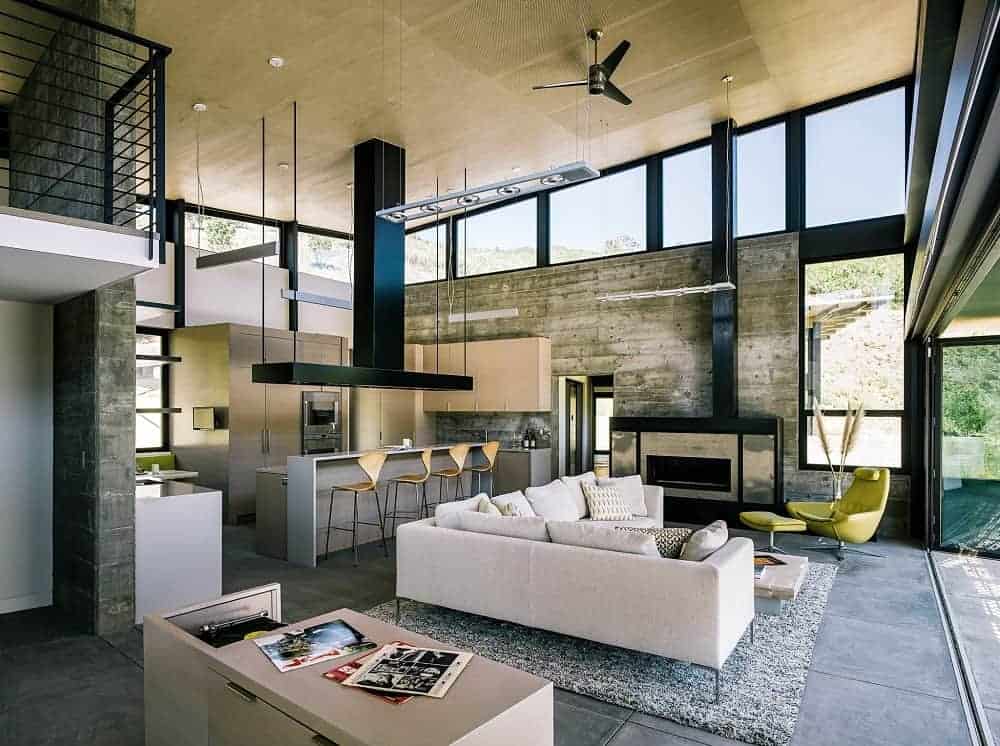 Industrialist Design
Over the past decade or so, "rustic farmhouse"style has dominated the world of residential architecture. This design style celebrates the natural and things that are rough around the edges or refinished. Items like reclaimed wood, natural tons and fibers, and distressed/used items define this style. In almost direct opposition is the Industrialist style which is characterized by asymmetrical forms in building construction and design and the combination of opposing textures like wood, plastic, and metal.
Additionally, the use of simple, smooth lines without surface elements creates a unique look that is most comparable to minimalism with a few extra touches, like the use of aluminum to portray a streamlined look that is recognizable yet understated and the opposite of the ostentatious or garish design elements that were the hallmark of the early 2000s. Industrialism also makes heavy use of acoustic and thermally insulated designs, which offers the dual benefits of quieter spaces and less energy use. 
Emerging Technology Will Shape How We Live
As our lives become ever more entwined with the digital sphere, homes will continue to reflect that change. Streaming, online games, and file downloads will necessitate in-home features like CAT-5 wiring for the fastest internet speeds as well as built-in wifi boosters and extenders. Home automation will also see spectacular growth in the coming year. Remotely controlled lights, doorbells, camera systems, pool and spa settings, and other app-based control and automation systems will become de rigueur in high-end homes, and will slowly filter down to different classes of housing.
Many of the home automation options available to homeowners are essentially add-ons to the home, items like Nest Doorbells, or wifi-connected light bulbs. What we will see going forward will be homes that feature all of these items as built-in options, which custom home builders from Colorado to California will include in their projects. Digital devices will also make home security easier than ever, with remotely viewable cameras, automated locks, motion sensors, and other upgrades that will help protect you and your family.
2020 and Beyond
These are just some of the overarching changes we can expect to see in the residential housing market in 2020 and beyond. The thread that runs through all of these new design elements and features is that homes are embracing trends that improve both the aesthetic quality of our homes, and the ways in which we use and interact with our personal spaces, from zen rooms to automated lights.
Found the perfect lot? Already own land? Call us today to schedule your free feasibility estimate! Know your total project cost before you commit to any decisions. We pride ourselves on a customer-oriented experience, always putting your needs first. You can reach the Thomas Sattler Homes Sales Team at <a href="tel:7204493562″>Call (720)449-3562</a> or online at ThomasSattlerHomes.com.