tips and trends
Must Have Home Features for Entertaining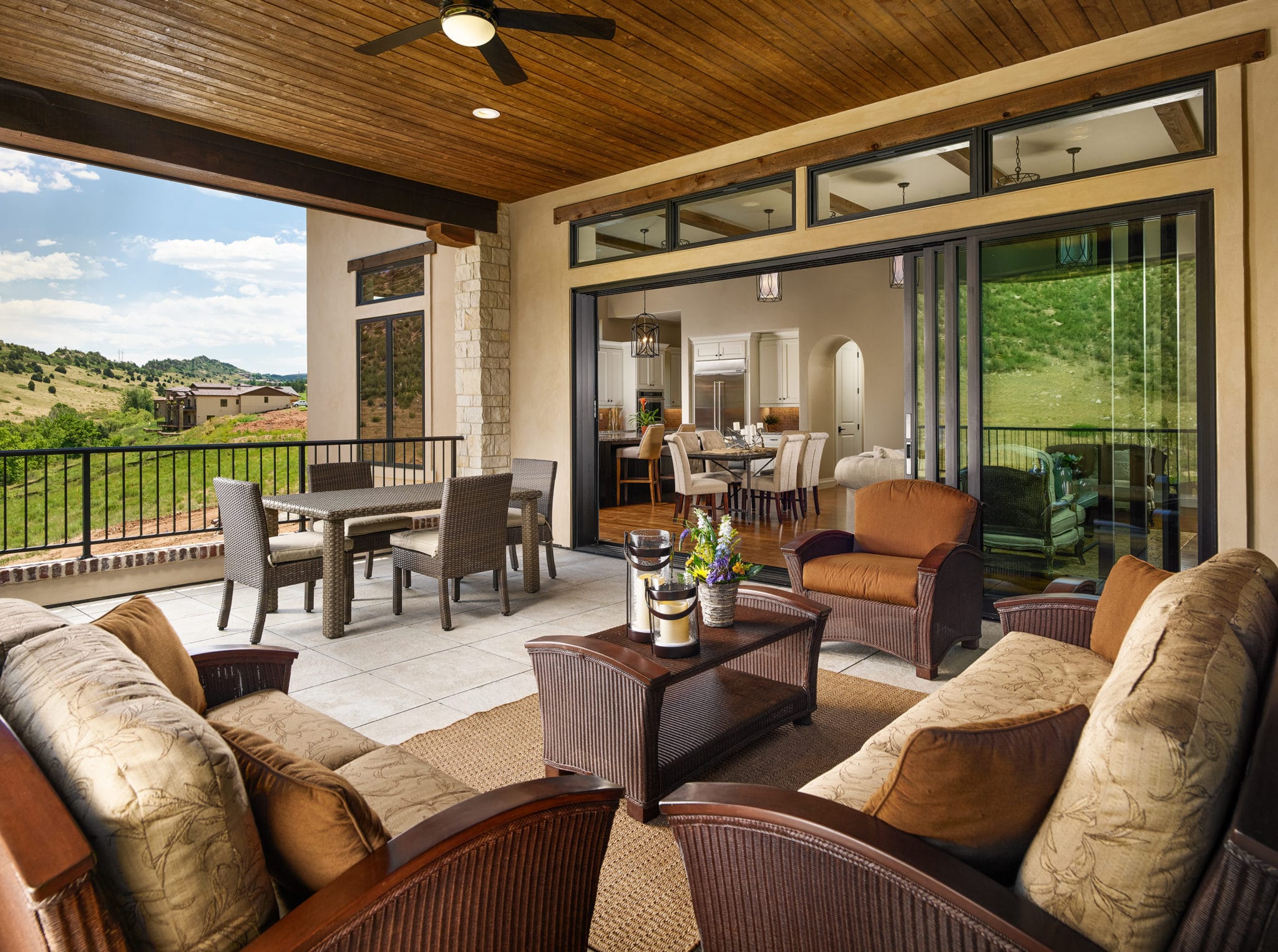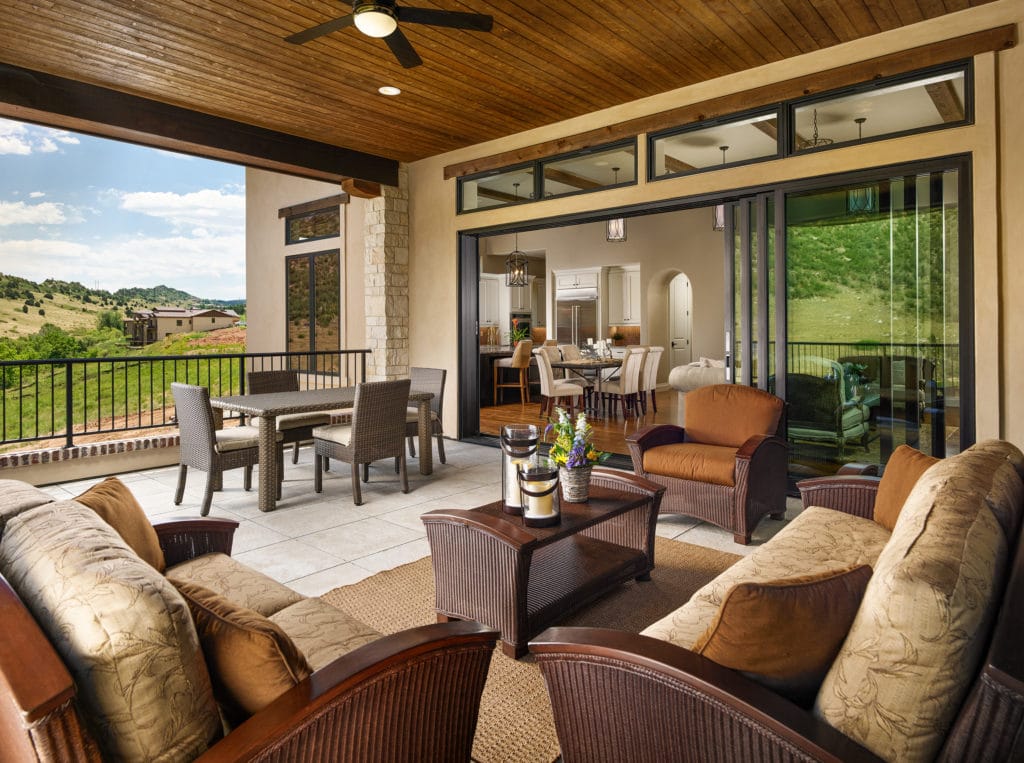 A stunning home in the hills is just an empty box without friends and family to appreciate it. Even the most lavishly appointed estates demand entertainment features to keep guests occupied and having a great time, what would Buckingham Palace be without the State Dining Room or Versailles without The Groves?
Much as the fashions and fancies of Queen Victoria or King Louis XIV changed from week to week or even day to day, so do the winds change when it comes to the must have home features for entertaining. Which features are in vogue depends on technology as much as tastes and the list of potential entertainment choices for your custom or luxury home is almost endless.
Home Theater Systems
With movie theaters across the country facing short or long term shutdowns, a dynamite home theater system is even more essential in any well-appointed home. The size and scale of systems vary widely, from setups with moderately sized HDTVs all the way up to recreation commercial movie theaters, complete with professional-grade projectors. Many homeowners spruce up their movie areas by including fun extras like movie posters on the walls, dimmable lighting, or even a popcorn machine. These spaces can also double as areas to recreate with your loved ones, whether the kids are playing video games or the whole family packs in to watch the latest Pixar or Disney film. Although some prefer the enclosed movie experience in a dedicated room, the open concept is more so trending currently.
Outdoor Rec Areas/Covered Patios
Backyard BBQs and get-togethers are not exactly a new development in the world of entertaining. However, over the past half-decade to a decade or so we've seen incredible changes in the ways in which homeowners utilize their outdoor space to entertain guests. Setting out a few rusty lawn chairs and an old table under an umbrella no longer cuts it if you want to be at the forefront of modern home entertainment.
There are several ways to spruce up your backyard and turn it into a designated fun zone, including adding features like Island BBQs, exterior television sets to watch the game or Netflix, overhead heating, or half/full kitchens and outdoor bars. Multi-slide glass doors seamlessly bring indoor living outside, creating new spaces to enjoy with your guests. Of course, you can always add physical activities and sports, a bocce court or putting tee can keep you and yours occupied on long summer days or cold winter nights (with an outdoor heat lamp of course).
Basement/Bonus Entertainment Room
If you really want to make a positive impression on your guests, there are few ways to wow them as effectively as with a purpose-built rec room, "man cave" or relaxation space, often in the form of a basement or dedicated floor. Common additions to these areas include fully stocked bars, wine cellars and tasting rooms, projectors and HDTVs, sound systems, game rooms, and other recreational activities. While these areas started gaining popularity as "man caves" over the years they have morphed into more accessible areas for men and women who want a space in their home strictly dedicated to enjoying life.
Open Floor Plans
There has been a lot of buzz around open floor plans over the past decade or so, and for good reason. The combination of a large open room or rooms and the right lighting and sound system is the perfect recipe for indoor entertaining, from birthday parties to casual dinners with friends. In the past, home design trended towards clearly separate, compartmentalized floor plans, with the kitchen, tucked back away from entertaining areas. A flexible open floor layout can be used in many different ways and is particularly well-suited to parties- where guests can freely mingle with each other, while not feeling confined or separated from the rest of the party.
Complimentary Kitchen and Dining Areas
Long gone are the days when food preparation and cooking were hidden away, far from the gaze of guests. With our modern emphasis on foodie culture, preparing appetizers, cocktails, and meals has become an integral part of how we entertain. Think of your best friend popping the cork on a luscious Napa Valley Red or Grandma setting out a charcuterie plate while the kids watch on in amazement. An integrated kitchen and dining area enables you to utilize the space not just to keep your guests fed- but to keep them having a fantastic time as well. Designated formal dining rooms are less common now, giving way to the demand for open concept eating spaces near the kitchen, open to a great room with convenient patio access.
First Floor Powder Room
If you own a two-story home, keeping guests relegated to the bottom floors when entertaining can feel like herding cats. One way to ensure that party guests stay in the appropriate areas is to dedicate a powder room, ideally near where you're going to host your event, party, or get together. Instead of trapesing around your upstairs, or other parts of your home, if guests need to freshen up or take a quick look in the mirror they can utilize your first-floor powder room- the time you save wrangling your guests for blowing out the cake or making a toast will make this an excellent entertainment-related addition to any home.
Ample Parking
A crucial entertaining feature that is often overlooked is parking. Everyone has been to a party at someone's place in the city where you have to park 3 blocks down after searching for a spot for half an hour. No one likes that. Of course, you cannot always control how much parking you have in a multifamily building in the city, but once you upgrade to a luxury or custom home, be sure to choose a lot or home with sufficient parking space for the parties you intend to throw. If you like big parties, with caterers, entertainers, etc., that means you need quite a few parking spaces, so plan accordingly.
Integrated Home Speaker System
What's a party without a little music and dancing? But in 2020 a standard home theater or stereo system just won't do. These days, it is almost a necessity for luxury and custom homes to have fully integrated, home-wide speaker systems. Installing a system on your own, or choosing to have one built-in as a custom feature on a new home, will ensure that your guests get to enjoy your tunes whether they're in the dining room, kitchen, foyer, or even in the outdoor entertaining areas of your home. Most all of the latest home sound systems integrate with app based smart controls for easy use.
The Right Lighting
Last, but not least, you want to make sure you choose features that accentuate and illuminate your home. This will ensure that your castle is seen in the best possible light by the people visiting your home, whether you're throwing a graduation party or just having some friends over for a casual dinner. The correct ceiling and wall lighting can do a great deal to brighten up dark rooms and corners and can have an outsized effect on how "modern" your home feels. Depending on the layout of your home, recessed lighting may be used as a way to accentuate the best features of your custom or luxury home.
Conclusion
Entertaining is more of an art than a science, so feel free to play around with the items on this list, and integrate them into your home in ways that compliment your individual tastes, desires, and necessities. There are no wrong answers, and the must have features for home entertaining are those which work best for you, your friends, and your family, so go wild.
Found the perfect lot? Already own land? Call us today to schedule your free feasibility estimate! Know your total project cost before you commit to any decisions. We pride ourselves on a customer-oriented experience, always putting your needs first. You can reach the Thomas Sattler Homes Sales Team at <a href="tel:7204493562″>Call (720)449-3562</a> or online at ThomasSattlerHomes.com.