Home Gym Trends
Long gone are the days when a simple barbell/treadmill combo in your garage would suffice for a home gym in a luxury residence. The desire for a healthy, holistic lifestyle is among the most critical factors when it comes to the purchase of a luxury single-family home- hence the fact that they tend to be located in eminently walkable neighborhoods, close to nature, with many opportunities to get your workout in- whether that's a hike on a local trail or a digitally-guided Peloton class in your home gym. While home gyms have long been a mainstay of luxury homes, the COVID-19 pandemic deepened the desire for a modern gym that's just a walk down the hall- and free of potential disease transmission.
Luxury homes, by nature, are typically at the forefront of home design and tech-related trends- home gym and workout rooms included- so let's look at some of the developments in the space for 2022 and beyond.
Home Gym Digital Adoption
Digital adoption has radically transformed how we travel, eat, work, live, and yes, work out. The 80s and 90s saw the wide scale adoption of fitness tapes and tv programs, like those helmed by Hollywood star Jane Fonda or the ever-entertaining cultural icon and fitness personality Richard Simmons. Fast forward to 2020, and you'll see an at-home fitness scene with more tech adoption than ever, with things like live-streaming workout classes and digitally connected equipment and apps opening up a world of possibilities for your luxury home gym.
Popular options include internet-connected stationary bikes, treadmills,, rowing machines and even smart mirrors that connect to your home network via wifi and feature LCD screens, webcams, and even equipment that can help track your body's fat percentage, heart rate, calories burned, and other relevant health statistics. These stats can be logged and analyzed by various apps and websites to help you maximize your gym time and track your general health. You also have the option of joining an online class with other participants from around the globe- helping you find the motivation to hit your goals and get all of the expert guidance offered by instructors without having to drive to the gym.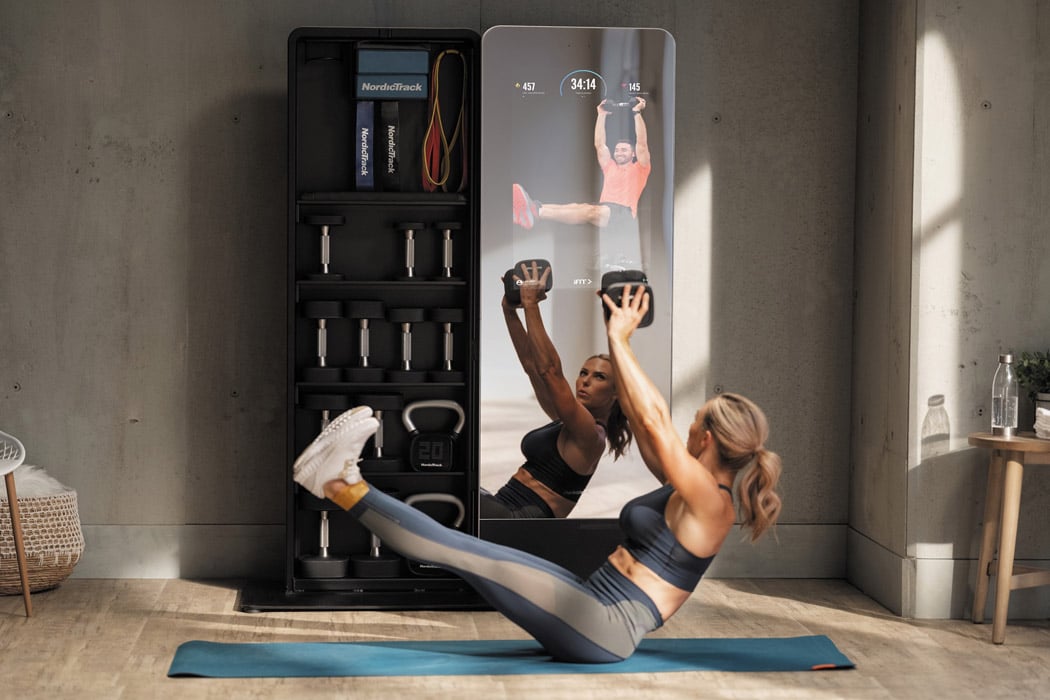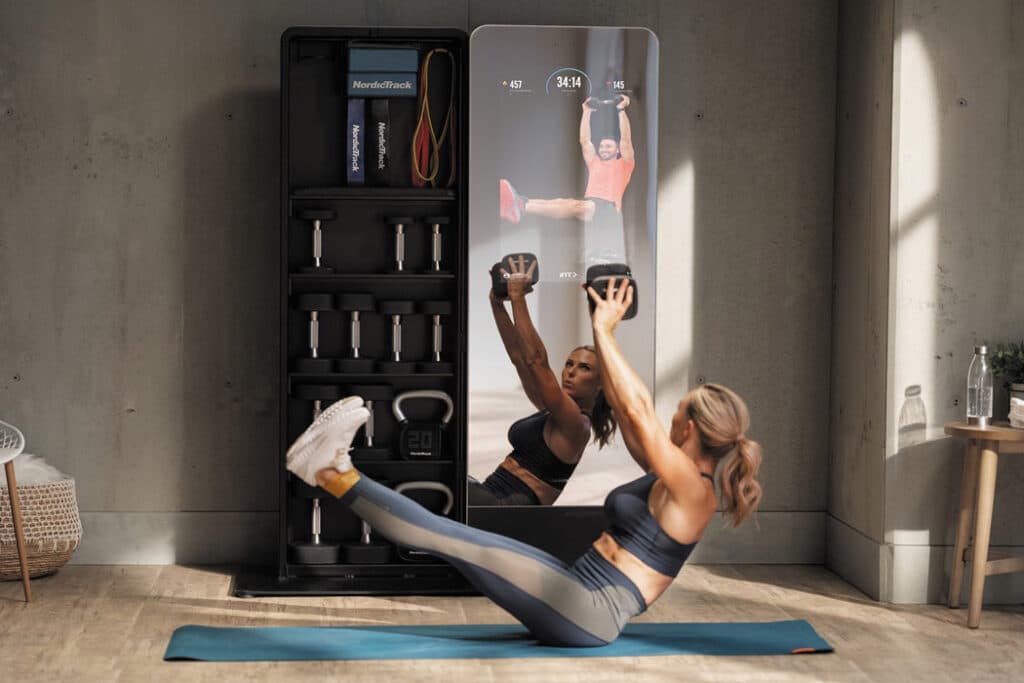 Inspired Design
Design is an integral element in a high-end home- whether you're looking at a grand welcoming foyer or the tile in the guest bathroom. It's important that you maintain the same aesthetic throughout your home, including in your home gym. It's one thing to walk into a room with some weights stacked in the corner, a hastily hung mirror, and a few exercise bikes- it's quite another to walk into a home gym with mirror walls, weight racks, top-flight appliances, built in speakers, and lavish fixtures and furnishings that remind you why you work so hard when you're passing your 10th mile on the treadmill.
Firms like Scavolini USA, FitnessDesignGroup, and PENT Fitness all offer purpose-built gym equipment and accessories that don't look like surplus from your old high school. Emma Reynolds at Forbes recently penned an excellent article looking at a few different home gym design options, including the three companies mentioned above. If you need more inspiration you can check out this list of 10 Stylish Storage Solutions for Your Home Gym Equipment posted by HGTV. Whatever you decide, remember that your home gym decor should somewhat fall in line with the rest of your home and follow similar design lines and patterns in order to maintain a unified look throughout the home.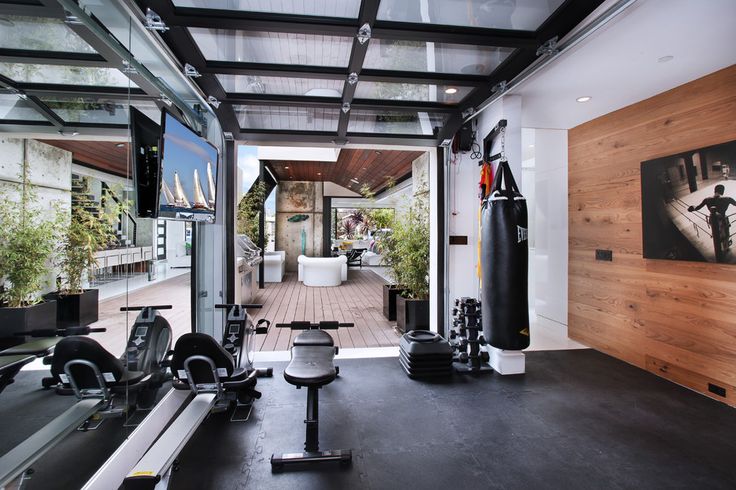 A Bar…in Your Home Gym??
If you have a regular workout routine, you probably make a stop at your kitchen before or after a workout. Either to blend to a protein shake, green drink, take workout supplements, or just fill up a big bottle of clean water to help you power through tough hills and crazy inclines. But what if you could avoid the morning rush in the kitchen and prepare that stuff in the gym? Many luxury gym owners are adding small bars to their workout spaces, with an assortment of vitamins, supplements, protein powders, and more. You can even include a dedicated mini-fridge to keep your drinks and produce cool.
Soft Flooring or Soft Plastic/PVC Gym Tiles
Ambiance can be a major factor in how you feel in your home gym, and consequently, how much you use and enjoy it. Aside from the items we've already mentioned, the right flooring can bring a level "professionality" to your gym that sets it apart from the other rooms in your home, as well as the home gyms you might typically come across in the average home. It will also offer a protective barrier against any accidentally dropped weights, scratches from moving or adjusting machines, and other gym-related mishaps that are bound to happen on a long enough timescale.
Many gym floor types can be custom installed by your home builder, or you can order custom-fitted gym floors via several popular websites- simply put in your dimensions, desired color, and material, and they'll ship them out after fabrication. Popular options include Rubbercal, Enhance Mats, American Floor Mats, and many others.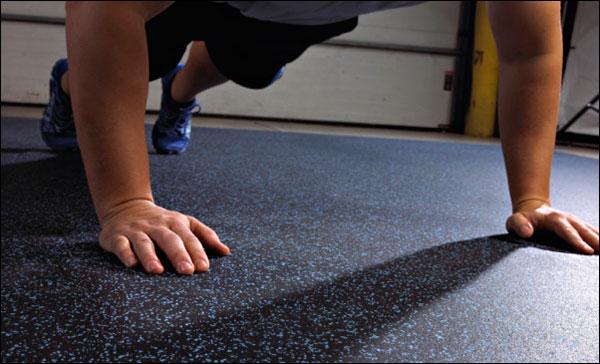 Specialized Athletic Gyms
One trend we're seeing more and more in the luxury gym space is radical customization. If you and your family's gym needs are more general, a typical setup should do fine. But if you've got a dedicated athlete in your home you have the opportunity to create a customized gym space, perfect for training for any sport under the sun. For instance, if you and your spouse are seriously into biking as a hobby, a double Peloton setup alongside a repair station for your outdoor bikes could make an amazing alternative to a traditional gym setup.
Or let's say your daughter is on the varsity tennis team, you can set up your indoor gym specifically around the stretches, weight training exercises, and muscle development programs for tennis players. The possibilities are endless, and a specialized setup can be particularly valuable if you have family members competing regularly in school or league sports- your gym will be in high demand for hockey or basketball team workouts.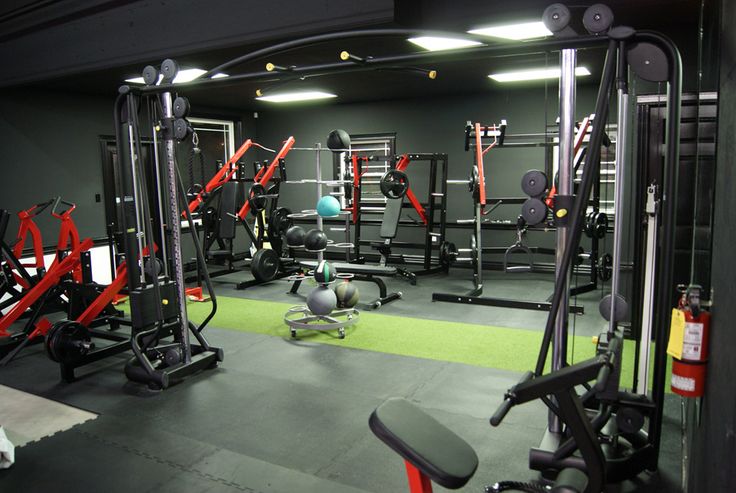 Post Workout Spa Time
Some homeowners are opting for resort style amenities with their fitness rooms. For instance, steam showers, dry infrared saunas, cold plunge baths and massage tables are starting to emerge as features for the holistically minded. These elements complement the exercise space, conveniently allowing users to cool down, relax, and restore after an intense workout – all in the privacy of their own home.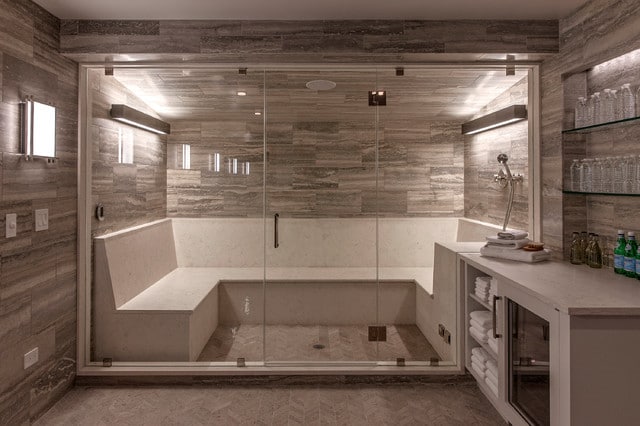 Are you on the hunt for more luxury home design tips, building guides, lot selection info, or other home-related questions? We've got you covered. Check out our website for more information, or reach out to us on Facebook or Twitter– we'd love to hear from you!
-Thomas Sattler Homes
Found the perfect lot? Already own land? Call us today to schedule your free feasibility estimate! Know your total project cost before you commit to any decisions. We pride ourselves on a customer-oriented experience, always putting your needs first. You can reach the Thomas Sattler Homes Sales Team at <a href="tel:7204493562″>Call (720)449-3562</a> or online at ThomasSattlerHomes.com.