In life, everything changes; it is called progress. It is a constant aspect of life and living. But there are times when progress makes mistakes and does not move us in the right direction. Not every new-fangled thing improves on an older version. New is not always better. At times, after you have tried the new and its buzz starts to wane, then you find yourself wishing things would go back to the way they used to be.
That happens with your home. Do you remember some of the features of your grandparent's home when you were growing up? Have you sometimes found yourself wondering what happened to so-and-so and why it is no longer a fixture of modern houses? In this post, we present a list of some of the old house trends that we miss and would like to see revived.
Hopefully, you will find something on the list that brings back sweet childhood memories. And, even better, maybe you will love one of these trends enough to implement it in your next home renovation.
Freestanding tubs
In a world where the bathtub is making way for the shower in most homes, having a bathtub in your home may be considered a luxury, says Onsite Property. But if that tub is a freestanding bathtub, it is definitely a luxury.
Only bathrooms with lots of space can afford to have a bathtub that does not need to be pushed up against a wall. If that freestanding bathtub is a claw foot tub, then your modern bathroom has achieved the quintessential element of old house bathroom elegance.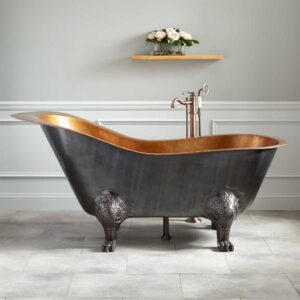 Closed floor plans and individual rooms
Most modern houses are built with an open floor plan that combines the living room, dining area, and kitchen into one large space. This design is great for maintaining conversations between people in the kitchen and living room but disastrous for privacy.
Old houses did it differently; the kitchen and living room were kept as separate spaces. They were decorated with their respective identities and separate uses in mind. People in each space could be engrossed in their world without disturbing others. Sounds from the kitchen could not interfere with the children's cartoons.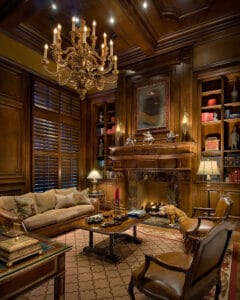 Walk-in pantry
Why this old house trend was abandoned is still hard to understand. Modern homes need even more storage than older homes did, given our penchant for shopping. If anything at all, storage spaces in the home should be increased and not eliminated.
And there is no more practical way of storing things in a kitchen than a walk-in pantry. It is accessible, convenient, and completely unobtrusive. It is hard to find a modern storage solution that beats a walk-in pantry for efficiency, simplicity, and affordability.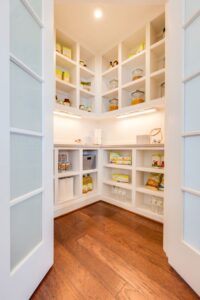 Wrap-around porches
If when you think of wrap-around porches, you see images of grandpa reclining in a chair with a pipe, grandma knitting a hat, and cousins engaged in all kinds of games, you have realized the practicality of this old house trend.
Wrap-around porches increases the square footage of the home while giving homeowners the chance to make better use of the outdoors. Unlike our modern version, wrap-around porches give each family member their personal space, while keeping them within reach of one another.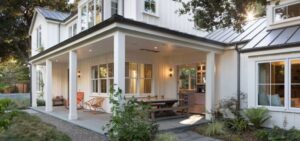 Laundry chute
This is one of the most practical ideas ever conceived for multi-story homes. It makes easy work of the laborious task of gathering and hurling laundry down the stairs. The laundry chute lets people in the upper stories of the home dump their dirty garments in the chute and have them delivered straight into a basket in the laundry room below.
If you live in a multistory home and have teenagers or elderly folks in the home, installing a laundry chute can take some of the stress out of laundry times.
Wall niche
A wall niche is a decorative element with lots of practical uses. It is essentially a recessed box inside the wall of the home. It can be used to break up expanses of boring wall space. It can hold pictures, frames, artwork, and your prized collections. It can also be designed for more practical uses, such as a place for holding shampoos, body washes, and the soap dish above the tub or shower.
In the kitchen, it can serve as extra storage. Wall niches above or around your bed give you room for books, lighting, or a charging station. Or you can simply use it to add character to a hallway.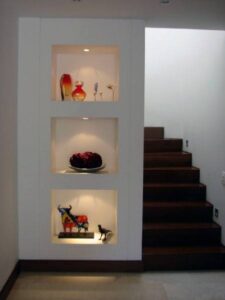 Window seats
Window seats convert unused spaces below the window into storage and cozy seating areas. A window seat gives you a secure space to read, doze, and great view of the outdoors. It also adds extra storage to the home; something people never get enough of.
And it is very easy to add; just a little carpentry, plus some nice cushions to make the seat comfy and with a snap of the fingers, you are back in grandma's house.
There you go, some old house trends that are making a comeback.