We were honored to participate in the 2017 Annual Ravenna Luxury Home Tour. From May 5-7, the gated golf course community was open to the public. Over 2,000 people came through to tour 9 beautiful homes, including our newly finished Tuscan-style home at 8056 Galileo Way.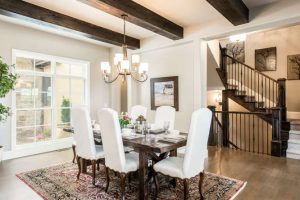 We served refreshments and enjoyed speaking with some wonderful people! Many had never been to Ravenna before and were amazed by the natural beauty of the landscape. Nestled against the stunning backdrop of the Dakota Hogback, residents of this secluded community enjoy breathtaking views and easy access to world-class hiking, biking, and other outdoor adventures. Within the gates of Ravenna, there's also plenty to do, including enjoy one of Colorado's premier private golf courses.
The beautiful homes attracted a lot of attention as well, of course. Sattler Homes has built many homes in the Corda Bella community of Ravenna, with the two-story Tuscan-style home at 8056 Galileo Way being the most recent. With a dramatic great room, main floor master suite, huge deck for entertaining, and a kitchen with an oversized island and custom cabinets, this home is a dream for modern families. Each of the three bedrooms on the second floor includes its own bathroom, plus a loft area for convenient shared space.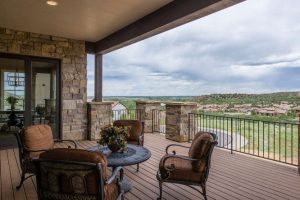 If you missed the Ravenna Luxury Home Tour but would like to know more about the property, contact us today! We'd love to answer any questions you have about our available, move-in ready Ravenna homes, and arrange for a tour. You can also check out some testimonials from our clients. We are proud to have many satisfied customers who can attest to the quality, care, and efficiency of our intelligent design build process.