"The team at Thomas Sattler Homes does it all. We prepare, anticipate, work well with each other, bring out the best in each other, never cut corners, and are committed to doing what it takes to exceed customer expectations. We are like the Nordstrom's of custom and portfolio homebuilding."
The team at Thomas Sattler Homes is a group of designers, builders and craftsmen. We are a finance and operations-minded bunch, always focused on achieving the maximum level of efficiency while still providing an exceptional customer experience. As a team, we are immensely grateful for all of the support we've received from the community over the years and consequently, we love our mission of giving back.

---
"I'm Thomas Sattler"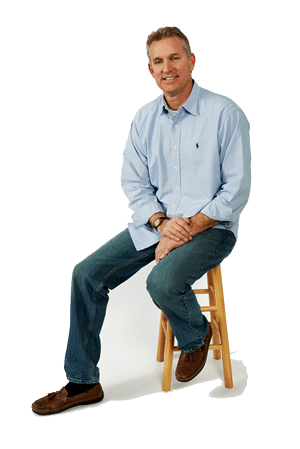 Thank you for taking the time to learn more about me and the team here at Thomas Sattler Homes. Since 1983, we have been building exceptional luxury custom homes and we have 4 collections of on-your-lot portfolio homes. Since the company's inception, our team has build hundreds of homes and now, more than 30 years later, we continue to be passionately dedicated to our craft.
By demonstrating excellent team work, a dedication to systems and an unrelenting willingness to serve our customers, I am certain that you will love your home building experience with Thomas Sattler Homes.
My passion is seeing our in-house team work in harmony with some of the most skilled trades and suppliers in the industry to design and build every special home.
Thanks,
Thomas Sattler
---
"The best way to get to know the Thomas Sattler Homes team
is to discover what other people say about us."
"At The Appliance Center, we work with many of the people that Tom and his team work with. Many have told us that there is not a better company to be associated with, and I would strongly agree."
"Tom and his team build a tight home. Our new home is 8,000 square feet and our utility bill is running 25% less than our previous home of 6,500 square feet. We are thoroughly delighted with our new home and will highly recommend the Thomas Sattler Homes team."
"I built one home with Thomas Sattler Homes and then 3 years later I built another one with them. Quality was superb, communications clear, all concerns handled promptly…and all financial and contractual matters were taken care of professinally and with integrity. Tom builds a quality home and I will recommend him without reservation."
"Tom's team worked in tandem with our architect, interior designer and artists...due to an intensive amount of planning prior to construction, we incurred minimal change order costs, which saved us both time and money."
"After 16 wonderful years of living in a home that Thomas Sattler Homes built for us, we don't anticpate any problems in selling our home because of the outstanding quality of the workmanship. I have often mentioned that we were especially pleased with the contractor that Thomas Sattler Homes employed. Our only advice is that you keep doing what you're doing!"
"From the first time we walked into the office, we knew it was something special. Their team of experts always made us feel comfortable and well informed. You all paid attention to every detail - no leaf was left unturned! We feel a great sense of pride when we tell people that Thomas Sattler built our home."
"Of all the builders I've worked with for more than 30 years in the industry, few come to mind as much as Thomas Sattler Homes for genuinely caring about customer satisfaction and quality. They operate with the highest levels of integrity...I've never known them to cut corners or compromise quality."
"I have been a Broker in Colorado Real Estate for more than 30 years and during that time I have sold homes built by the Thomas Sattler team. I have found their homes to be of the highest quality and their commitment to detail and service to be impeccable. When a buyer is looking to build, I have personally recommended Tom every single time."